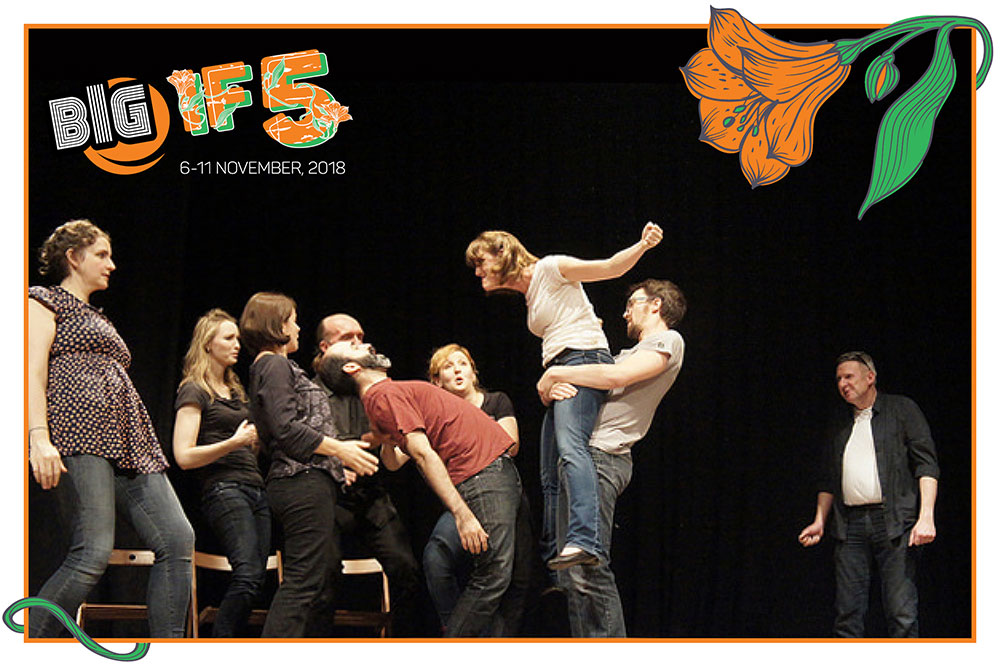 Barcelona's biggest comedy event is back! This November 7th to 10th you will have the chance to see some of the world's best improv comedians on stage right here in Barcelona at The BIG IF, Europe's largest English language improv festival – now in its 5th year!
200 improvisers from more than 20 countries will take to the stage across 4 nights to deliver 16 original theatre and comedy shows. Watch scenes unfold based on audience suggestions and follow our improvisers on a journey that will make you giggle like a hyena, gasp with delight, and cry like a baby.
Each night you can see 4 shows, featuring acts like award-winning London heavyweights Do Not Adjust Your Stage, one-man cabaret show Phil Lunn is Mother Nature, Strasbourg based performers La Carpe Haute, and of course the hosts, Barcelona Improv Group.
This year our shows will focus on the theme of Nature, exploring how we shape the environment, how it shapes us, and how humans interact with the natural world.
For more information, show line-ups and tickets visit www.barcelonaimprovfestival.com  or www.facebook.com/barcelonaimprovfestival
Tickets: 10€ per night. 2-Night Passes (Wed & Thu, 10€) and 4-Night Passes (25€) available online