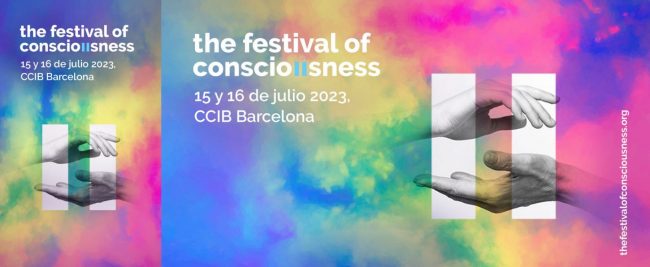 This festival is a space designed to encourage critical thinking and explore the different dimensions of humanity through the lens of consciousness, cocreated as a small contribution to the conscious evolution for our species.
Leading voices and inspired newcomers hold space for dialogue around topics that are part of our sociocultural landscape – from activism and education, to art, business, science and technology. No less than 20 spaces focus creative energies and conversation among participants.  From the polaries of the VR Lab to Body Lab and Movement Zone,  introspection of the Meditation lab and Silence Lab to the disruptive ideas of the OMG Dome, and gathering spaces of the Music & Food Zone, Business Dome and Kids & Family Area, the creative layout invites new experiences at each moment.
It will be trilingual: English, Spanish and Catalan. In the Auditorium there will be simultaneous translation, but not in the City of Consciousness, where the person in charge of each activity will speak in their own language.