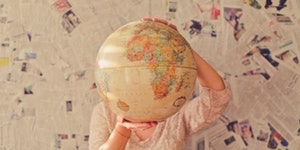 "We have a choice to use the gift of our lives to make the world a better place" – Dr.Jane Goodall
Te invitamos a una noche de inspiración y storytelling entorno a ideas y proyectos que están haciendo del mundo un lugar mejor. Nos juntaremos en Terra Veritas, un espacio único y relajado dedicado a la alimentación saludable, el bienestar y el aprendizaje del equilibrio emocional.
A lo largo de la noche, nuestras storytellers compartiráns sus historías de negocios, comunidades e iniciativas que están haciendo que nuestro planeta y nuestras vidas sean un poco más sanos, felices y en definitiva mejor.
—————————————————————————————————————————-
Join us for an evening of inspiration and storytelling around those ideas and projects that are making the world a better place. This time we will gather at Terra Veritas, a unique and relaxed space around healthy food and wellbeing.
Throughout the evening, our storytellers will share their stories around businesses, communities and initiatives that are making our planet and our lives one step healthier, happier and all around better.