Art Lover Ground is a collective contemporary art exhibition featuring a host of art and creative practices, from illustration, photography, sculpture and graphic design, to live DJ sets and performance. Originating in London, this international artists hub first touched down in Barcelona last year and now hosts some of the hottest creative talent in town. A graffiti street art is a great attraction and adds to the beauty of the place.
My first experience of this event was on the 14th October 2017 at the exquisite Arteria BCN venue, and I was nothing less than impressed.
As soon as I stepped in, I was immersed in a wonderland of eclectic and diverse visual treats by more than 20 participating artists.
The first artist that stood out for me was Terry Lair, a photographer who experimented with long exposure and artists who danced with light and LCD designs to create vibrant and geometric orbs of light through photography around the city of Barcelona. I spoke with him about his methods and he introduced to me some of the tools he had used to create at this event. His work was significantly outstanding and unique in its display and concept compared to other photography I have seen before.
Whilst walking through the exhibition, I appreciated that each designer had an impeccably unique way of presenting their work, whether through unconventional frames, photograph sizes or a lovely use of brown masking tape to hold up illustrations. Everyone had a way of telling a story with their work and creating a striking image.
Another artist that caught my eye was Richard Hoffman, a resin pop artist who works with exuberant colours and textured 3D elements to explore the themes of sex, drugs and expressionism. His work was a popular attraction with its interactive features for the audience to engage in. His cheeky sense of humour and beautiful application of multimedia was a stand out highlight for me and surely marks him out as an artist to watch out for in Barcelona.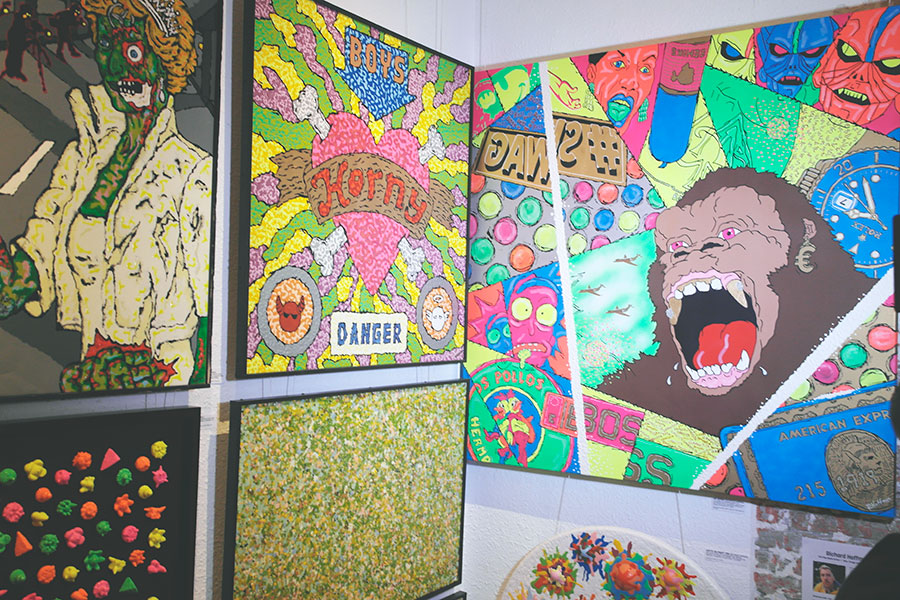 Tim Marsh is another an amazing artist who not only showcased beautiful geometric graffiti designs but also works with fashion design in creating bespoke wooden hats and watches. A series of bold colors create a modern and contemporary aesthetic.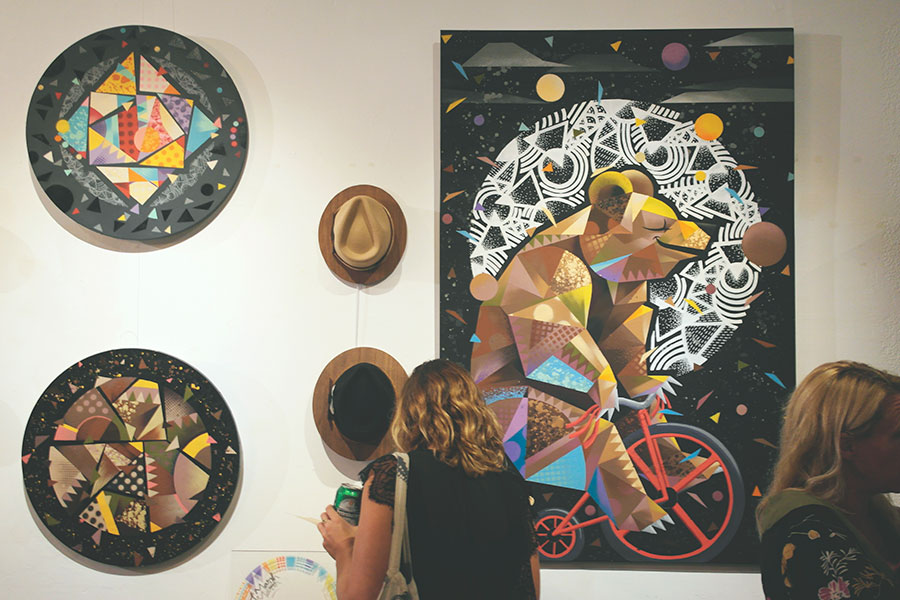 Above all, I must commend all the creatives that showcased their work as they were all outstandingly talented. I will most definitely be back for a future edition, and who knows, maybe I will present some of my work next year?
The next edition of Art Lover Ground is on the 16th December – see you there!
"Our understanding of creativity is, after all, also a creation." Alfonso Montuori


I am a graphic designer and multidisciplinary creative based in Barcelona, Spain. My passions include the creative industry, travel and music scene.
Originating from England, my aim is to discover all the hidden gems that Barcelona has to offer.