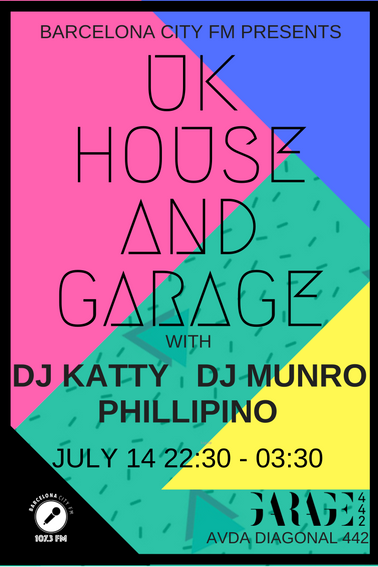 It's only right that Barcelona's English speaking radio station, Barcelona City FM, deliver a night of classic UK House & Garage
Flying in from London, Barcelona City FM's DJ Katty has been on the scene for over a decade. From pirate radio to free parties, DJ Katty knows how to throw it down.
With support from Barcelona City FM DJ's Dj Munro and local hero Phillipino, all hail the UK garage raver.