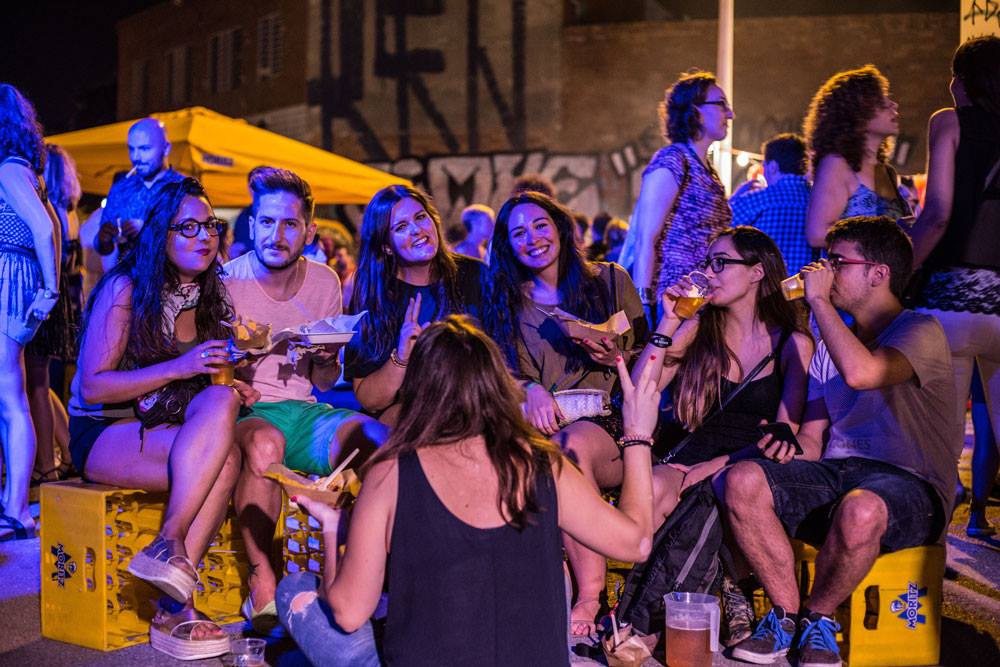 Una Night Mix perfecta entre street food, DJs de lujo para bailar non-stop, cocktails de autor y trainspotting (de verdad, nada de pelis!), all of that in one of the coolest urban spots we have discovered to date, el Districte Cultural de L'H, y con horario nocturno.
Como acompañantes, un mercadillo second hand, Railroad FLEA Market, y street art de la mano de los muy grandes Contorno Urbano.
Y aquí, nuestros chefs que en esta ocasión que se lían la manta a la cabeza y estarán cocinando a peu de carrer bajo las vías del tren:
· Jaaims'
· Armonía
· Wilson's Fumats
· MUG Restaurante
· Caravana Carambola
· Taquería El Changarrito
· La reina del mejillon
· La Cachapera BCN
· Parallelo
Y el cartelazo de Djs:
· Jewish Raver aka Zonzo
· Deckard (Switch Pocket Club)
· Maga Bo
More info coming up soon: http://eatstreet.barcelona/night-mix/
Gracias como siempre a Joventut L'H, Àrea De Cultura L'Hospitalet &L'Hospitalet Experience por hacernos un hueco y por las ganas, y merci a los patros que hacen las maletas con nosotros: Moritz, Dasler, Gin NUT &Olave Vermouth.