Craft Beer is everywhere! I have been a fan for many years and have been lucky enough to sample fine local craft beer all around the world. My passion and appreciation began when I became a regular in 2010 (and later part of the fabulous team) at Cat Bar in Barcelona.
I was amazed to discover that beer did not have to be warm and lack added gas like in the UK. I became aware there are many different intensities, flavours and styles, as well as a variety of different glasses and ways of pouring. On my travels, I realised that an IPA (Indian Pale Ale) in the States is VERY different to an IPA in Europe,  I could not handle the hop intensity. An ale in the UK is not the same as an ale in New Zealand, and in Mexico an added ingredient of chilli was surprisingly refreshing. I wanted to learn more about the oldest alcoholic beverage, so I did some research.
My interest brewed and grew (and maybe my belly too!) when I returned to Barcelona. After 3 years away from Europe, I noticed an increase in local breweries and more bars offering craft beer. So, naturally, I decided to ferment a hobby and my expanding knowledge into a friendly "Craft Beer Tour with Kiki Rebel". This tour is for those who share a similar interest, who enjoy craft beer, want to learn the processes involved, or just want socialise and meet new friends whilst visiting this magnetic city.
During my tour you will learn the art of craft beer in a laid back, friendly, fun and interactive way. We will go behind the scenes of a local brewhouse with its main brewer and learn the different processes involved. I will share some historical facts too as I lead you thorough my favourite streets from one original craft beer bar to another (3 in total). We will sample what's on tap then choose which local craftilicious beer to raise in a toast. Let's rebel from the norm!
To check tour times and book your spot contact me on +34652221689 (text/whatsap/call), use Trip Advisor or check my facebook page.  2 hour tours 39€, extra special tour with one hour of behind the scenes  59€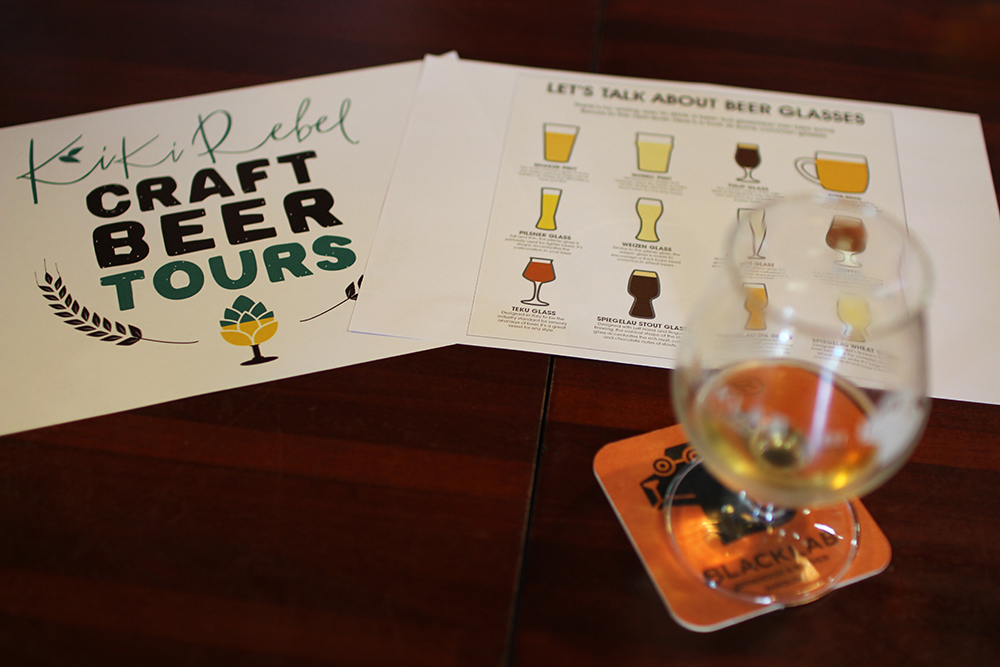 "A fine beer may be judged by only one sip, but it's better to be thoroughly sure." Czech proverb

My name is Kiki, I like to think of myself as mixed European… well it does sound more interesting than half Welsh/half Greek! I feel at home in the Mediterranean especially the very open minded and liberal city of Barcelona. I am an "old school traveller" venturing off with my rucksack, no set plans, time or destination. So far I have had countless random jobs, travelled 37 countries and lived in 9. I love absorbing different cultures and living with people from all walks of life.