Karina Gratze was born near Köln and graduated with a Diploma in Graphic Design, Illustration and Communication in Germany in 2012. She then answered the call of London, enjoying the cultural buzz and opportunity to develop her own style in its multicultural ambiance, but as we all know Barcelona is a great seductress which Karina now calls home. Having participated in collaborative exhibitions at Meetingpoint Gallery, Collaboration Station, and of course Art Lover Ground, where she is the artist coordinator and talented graphic designer, she now presents her first solo exhibition at Santisimo Agave.  A mighty inauguration party is lined up with Massafera Sound System rolling out an evening of Brazilian beats on the 13th January. We catch up with Karina to find out more about her projects, paradoxes and penchant for paper-hoarding.
What inspired your artistic name "Karosquare"? Why square and not any other shape?!
I came up with that name around four years ago while I was living in London and wanting to develop my own brand. Square can be translated as "Karo" in German, which is used in terms of a pattern. This is inspired by my work as a graphic designer, where I use a lot of shapes, and it's also reflected in my collages. Karo has also been my nickname since I was a teenager. Karosquare combines an expression of myself and my passion for graphic design and art.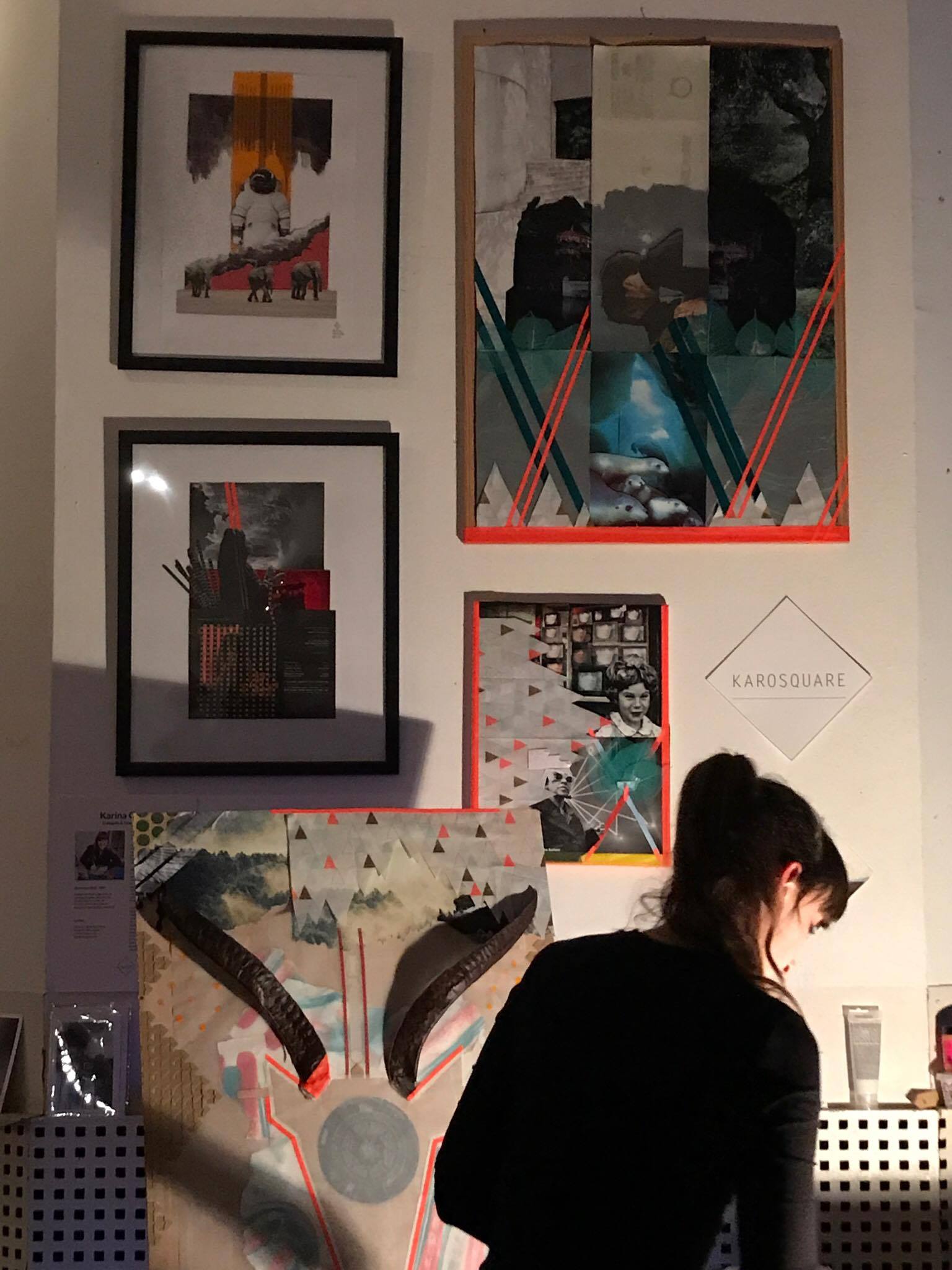 What is the single most useful thing you learned at art college?
It's probably the importance of details. This is applicable in art as well as in graphic design. It's not necessarily about perfection, but an awareness that anything you do contains a meaning or a message. Like how the angle of your quill influences your calligraphy, how hierarchies influence the legibility of your poster design, how people can discover new things in your collage after seeing it a third time.
Do you have a weekly routine which includes time for art, or do moments for creativity arise spontaneously?
My creativity is usually triggered by a project that has a certain objective. That's when the motivation and ideas come. This can be, for example, a commission as art director for the promotion of an event or the production phase for an upcoming exhibition where time pressure is also important. Something I've been enjoying more and more is creating a live piece at art events where I exhibit. Working for four hours straight, with music and people watching you, is an amazing challenge. Being in a city with so many international artists and attending events like Art Lover Ground or Collaboration Station is a great source of inspiration for me. I've met amazing artists like Anne Herman and Magdalena Cwik.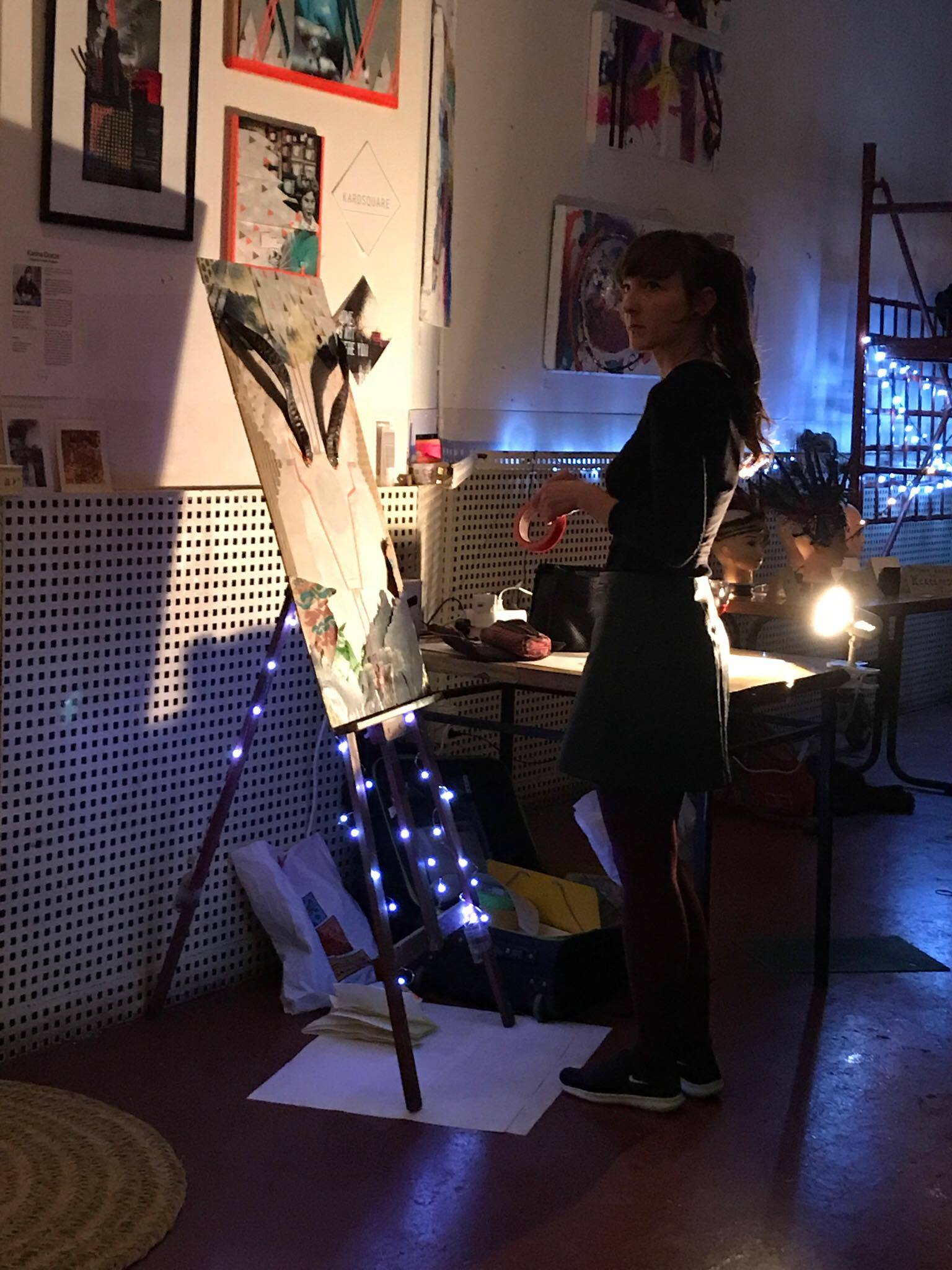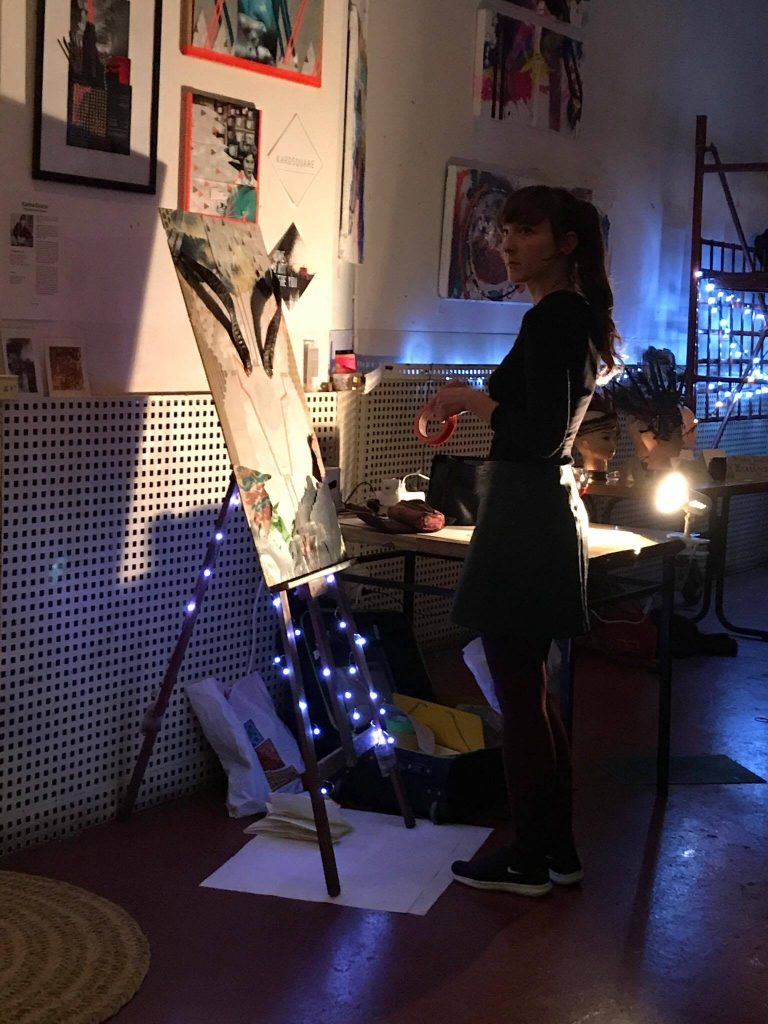 What do you look for in materials to recycle into your art?
Sometimes it is just a colour that I am keen on at the moment that catches my eye. Another time it's a gorgeous typography in an old book or magazine that I find at a flea market. I am pretty much a paper hoarder and collect anything with an interesting shape, pattern or texture. Some of my materials are very old and have already moved several countries with me. I love it when I finally use a piece of paper that I've had for a long time, like for example in the collage "Apple Shop", where I received the brown paper with houses as a gift, and then used it for this piece two years later.
Considering the amounts of trash each of us produces every day, recycling is becoming increasingly important. I've recently started looking into what to do with plastic bottles, so this is something I am exploring right now. It motivates me to reuse things that usually would just end up in the bin, and give them a new value through my work. Other people's trash is my treasure.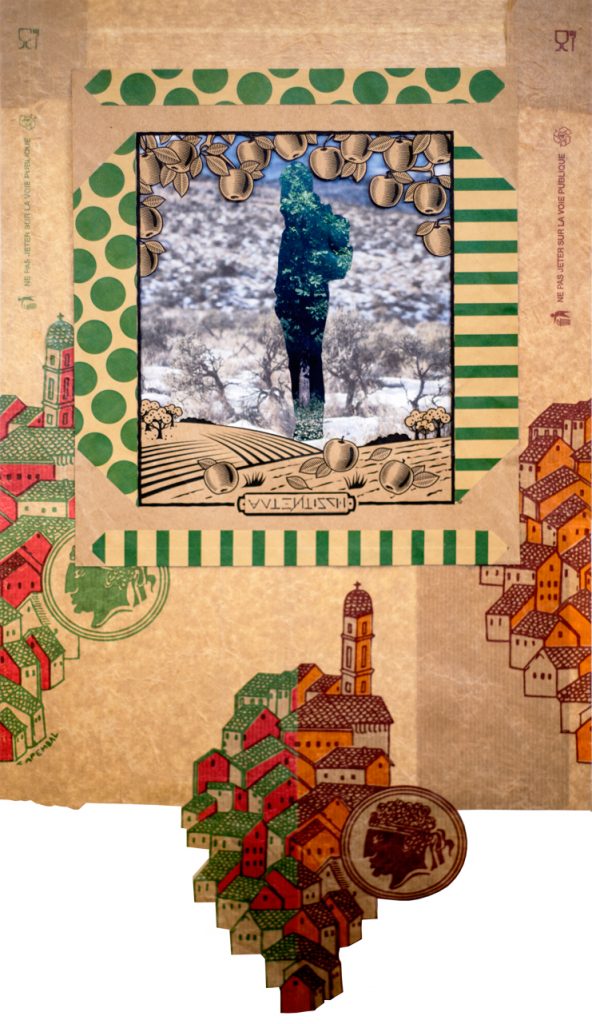 Do you feel there's a different edge to the street art in Barcelona compared to London, where you lived previously?
I think that Barcelona is still a big playground for street artists as it is not as covered yet! In London some areas are basically overcrowded with street art and pieces can be huge. London is surprising and also a bit surreal at times. For example, I often came across a fox in the middle of the street at night on my way home. This inspires the street art scene and is reflected on the walls of London, like this impressive piece of a fox in my old neighbourhood.  I also remember very small pieces that played with the fact that there is CCTV everywhere in London, and criticised this. The diversity of styles and techniques, as well as the level of perfection are insane. On the other hand, Barcelona features very colourful work, probably influenced by a big community of Latin American creatives like Claudio Drë and Mar, as well as its historically renowned artists like Gaudí or Picasso. Barcelona seems to have understood that it's very important to give those artists an outlet, which I can see in the graffiti parks.
Are there any paradoxes or contrasts that you're especially interested in exploring?
I love hidden messages and stories in my collages that can evoke very different stories in other people. I'm very interested in the paradoxes or struggles that exist within ourselves, in our mind and our emotions, which a lot of people can identify with on a lighter or deeper level. A very important topic for a while has been "What means home?"I believe this is a question that everyone who has left their home and moved to another country asks themselves at a certain point. When I left Germany it was quite astonishing to realise that my home can probably be anywhere. And now that it's Barcelona after London, it is still a relevant question.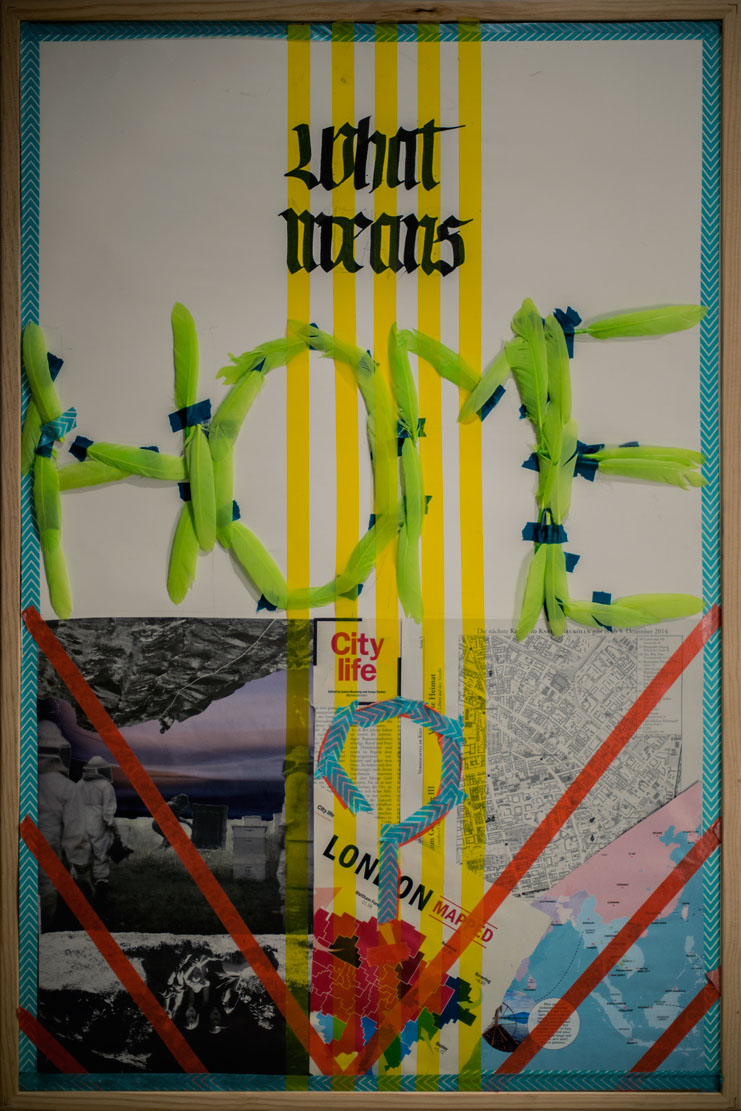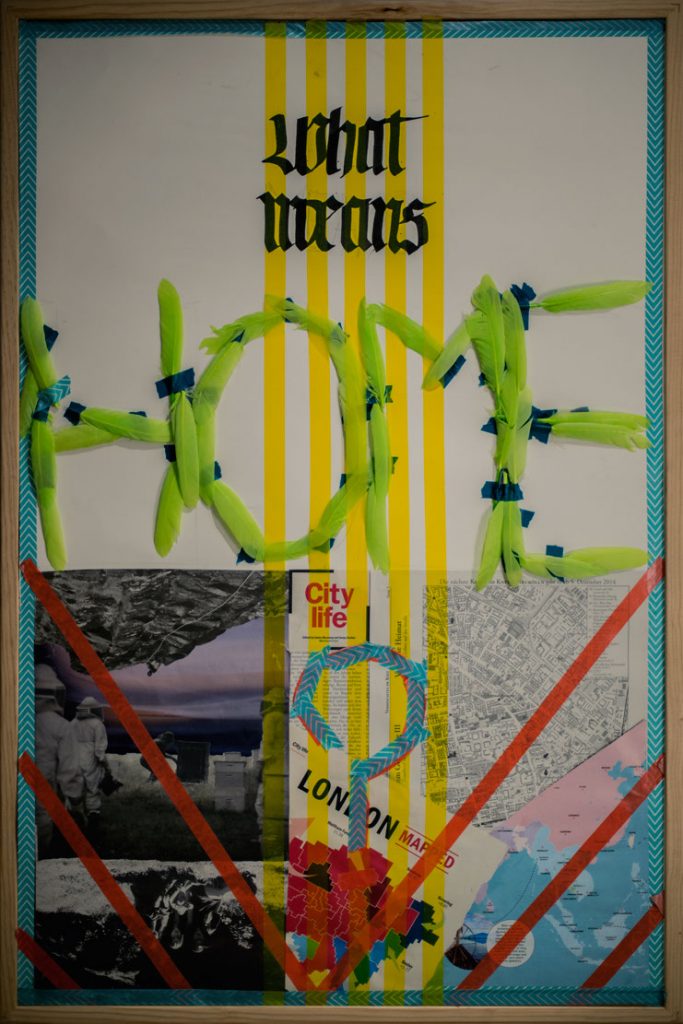 You've mentioned that meeting Annie Atkins, lead artist and prop designer for the film "Grand Budapest Hotel" in 2016 inspired you to realise that "analog techniques have a valid place in modern industries"… 
When I was studying, I had a very busy schedule learning a lot of techniques like painting, drawing, calligraphy, bookbinding etc. I loved it! However, those skills seemed rather obsolete when I started working as a graphic designer in the digital industries, and I had no idea whether or where I would ever use them apart from as a hobby. I came across Annie Atkins after watching the Grand Budapest Hotel, which must be such an eye-catcher for every creative out there. She was the graphic designer and gave a workshop on graphic design for film. When I was there, I realised that she used the same techniques and skills that I had learned at art college to produce props for movies. It was quite an epiphany, and after that, I became more confident in using these skills for projects and not just as a hobby.
What projects are you working on at the moment?
I am the brand guardian of several projects, which include Art Lover Ground, PETRU and Chill Mate, which means that I take care of their art and visual direction, from branding to social media campaigns. It's interesting to work on these projects because they bring a lot of diversity. I have a lot of freedom for my creativity and I get to use my collages or other analog techniques. At Art Lover Ground I also enjoy being the artist coordinator. It feels great to work with ALG founder Federica Desantis and the team to support the other artists and to adapt to each of their needs, as I know how it is to be on the other side.
What kinds of techniques are you especially enjoying working with, and are there new ones you're looking forward to experimenting with this year?
I'm a big fan of using tapes, especially bright and colourful ones. I barely use liquid glues because I often change my mind during the process of creating a collage and need to remove parts. Tape makes this a lot easier. Something I'm very much looking forward to get back into is screen printing, and I'm very happy to have now set up my studio here in Barcelona. It's a great technique and I enjoy the whole process from producing the master frame to the actual printing. Here's a little video  from my studio in London, preparing for an exhibition.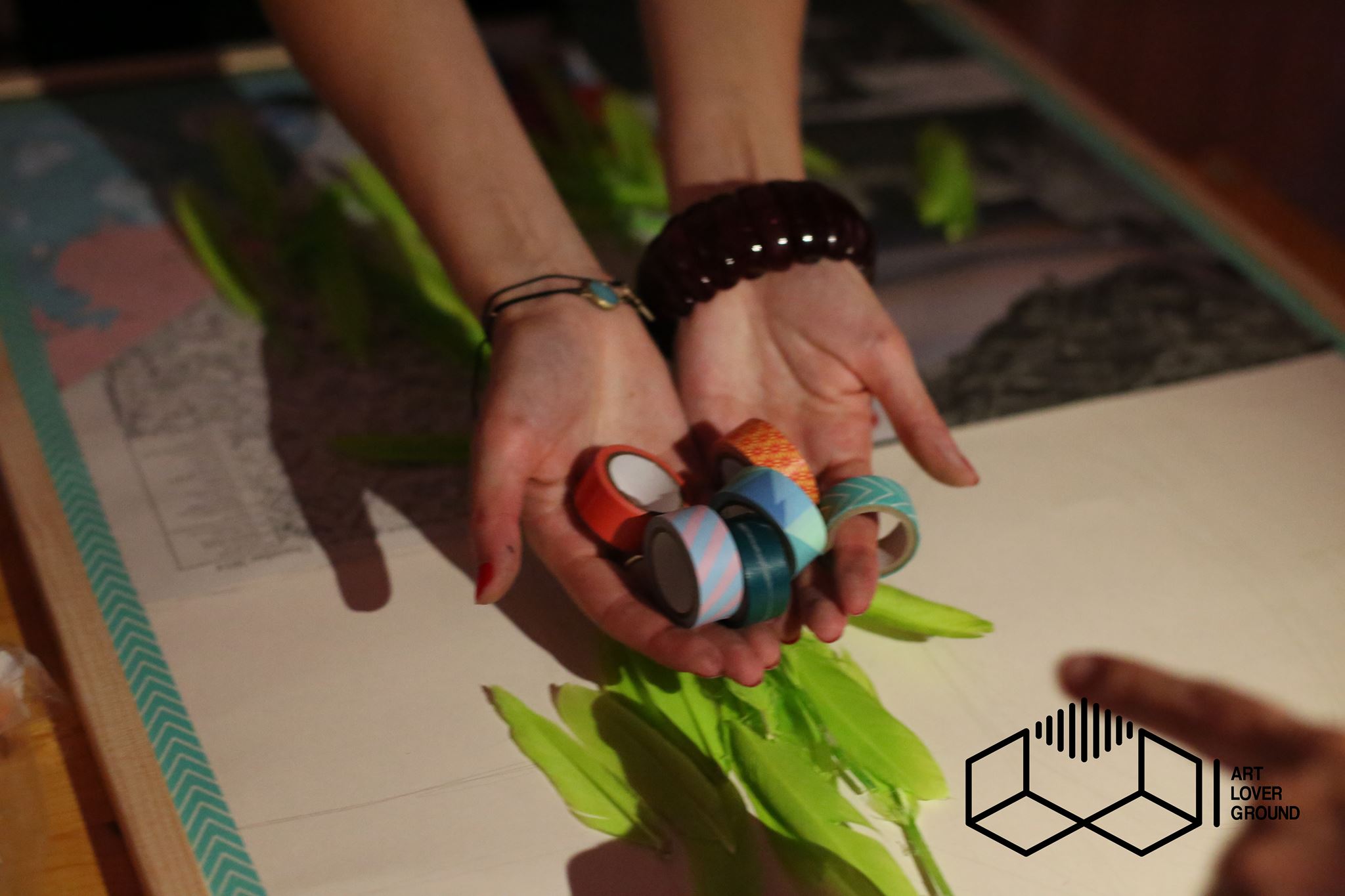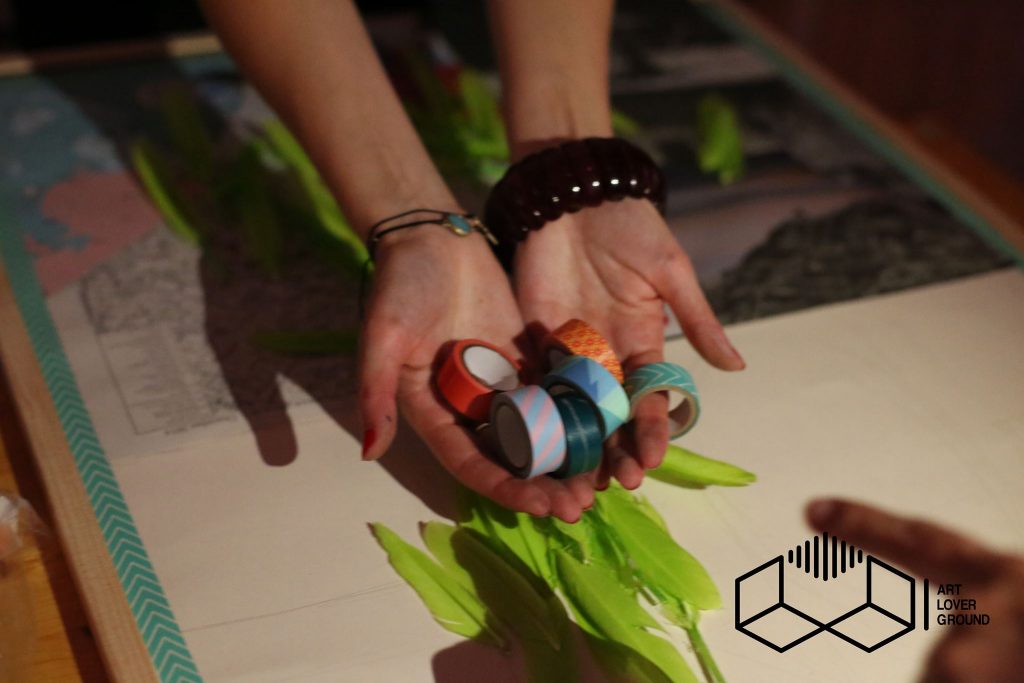 Tell us about your upcoming exhibition at Santisimo Agave and the inauguration party with Massafera Sound System, on the 13th Jan.
This is going to be very exciting for me as it is my first solo show. I will show my latest collages, together with uplifting Brazilian beats of Massafera Soundsystem at Santisimo Agave, which is a lovely and colourful venue. After the vernissage event, people will be able to see my work for three full weeks until the 3rd of February.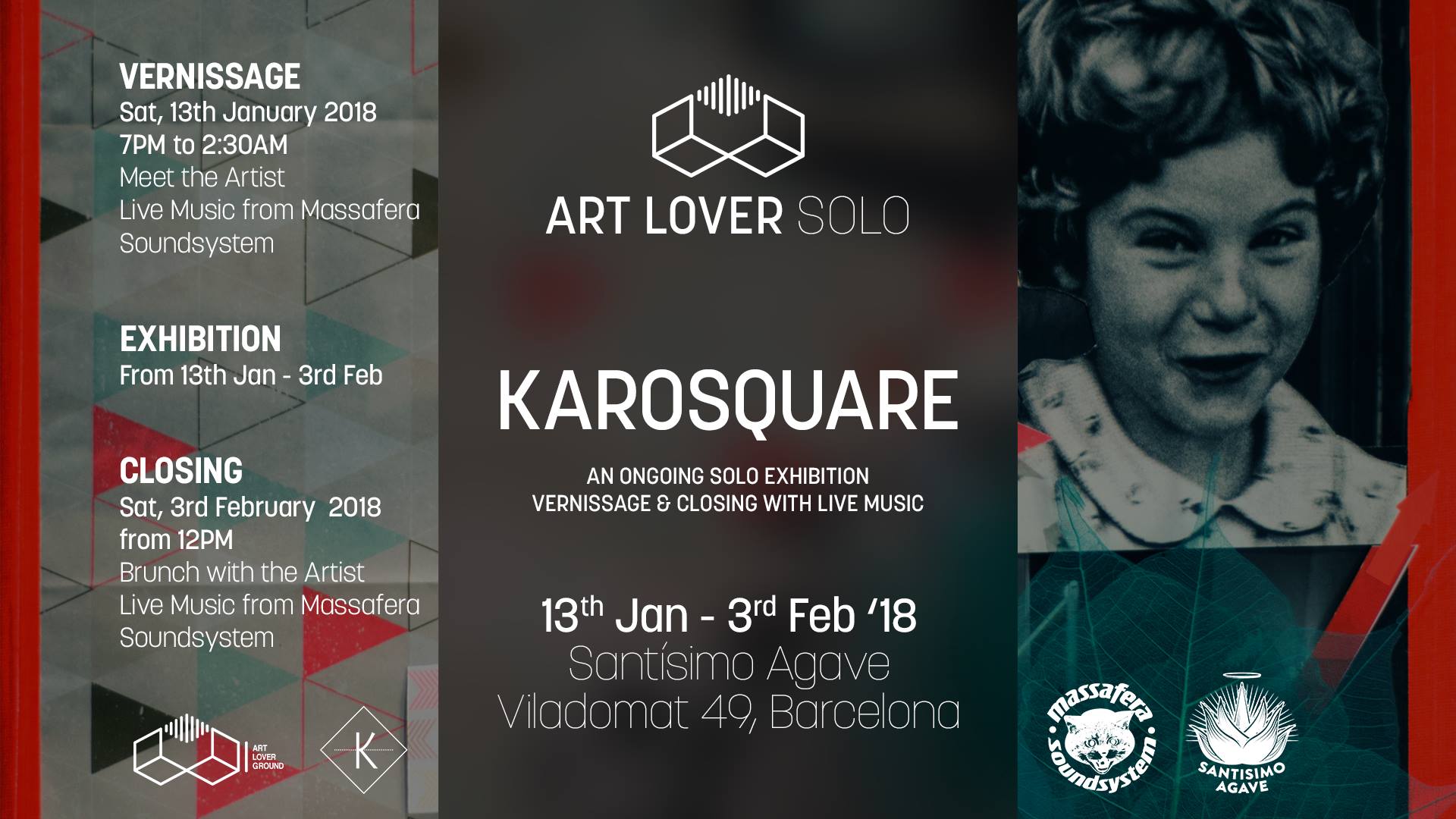 Karosquare solo exhibition facebook
Interview by Francesca Hector
"To my mind, one does not put oneself in place of the past; one only adds a new link." Cy Twombly


Art Lover Ground is the playground for artists and art lovers to meet and exchange. It is a unique opportunity for young and emerging artists to get exposure and visibility. ALG's goal is to give them a voice and to open new doors to the artistic world.