Like a volcano rising from the city's most vibrantly creative terrain, drawing its energy from the deepest core of passion and allurement, exploding with a myriad of artistic expressions, Art Lover Ground returns to Arteria on the 16th December. Live music, live performance and an art exhibition with 25 international artists sets the scene for an evening where anything can happen. Matrix Barcelona is gleefully sharing the high octane rides around this multidisciplinary and multiorgasmic playground, and today we catch up with Petru, techno artist and the team's Project Manager and Sound Engineer, and Martin aka Acid Thermal who will be delivering a live visual set at the event.

Petru, thank you for joining us! Could you start by sharing a few words about where you're from and how you got into music?
I am a sound artist and music producer from Corsica, now based in Barcelona. It's hard to remember how long I've been into music for, however, my passion for mixing started in 2003, when I got my first turntables and began playing in bars and clubs.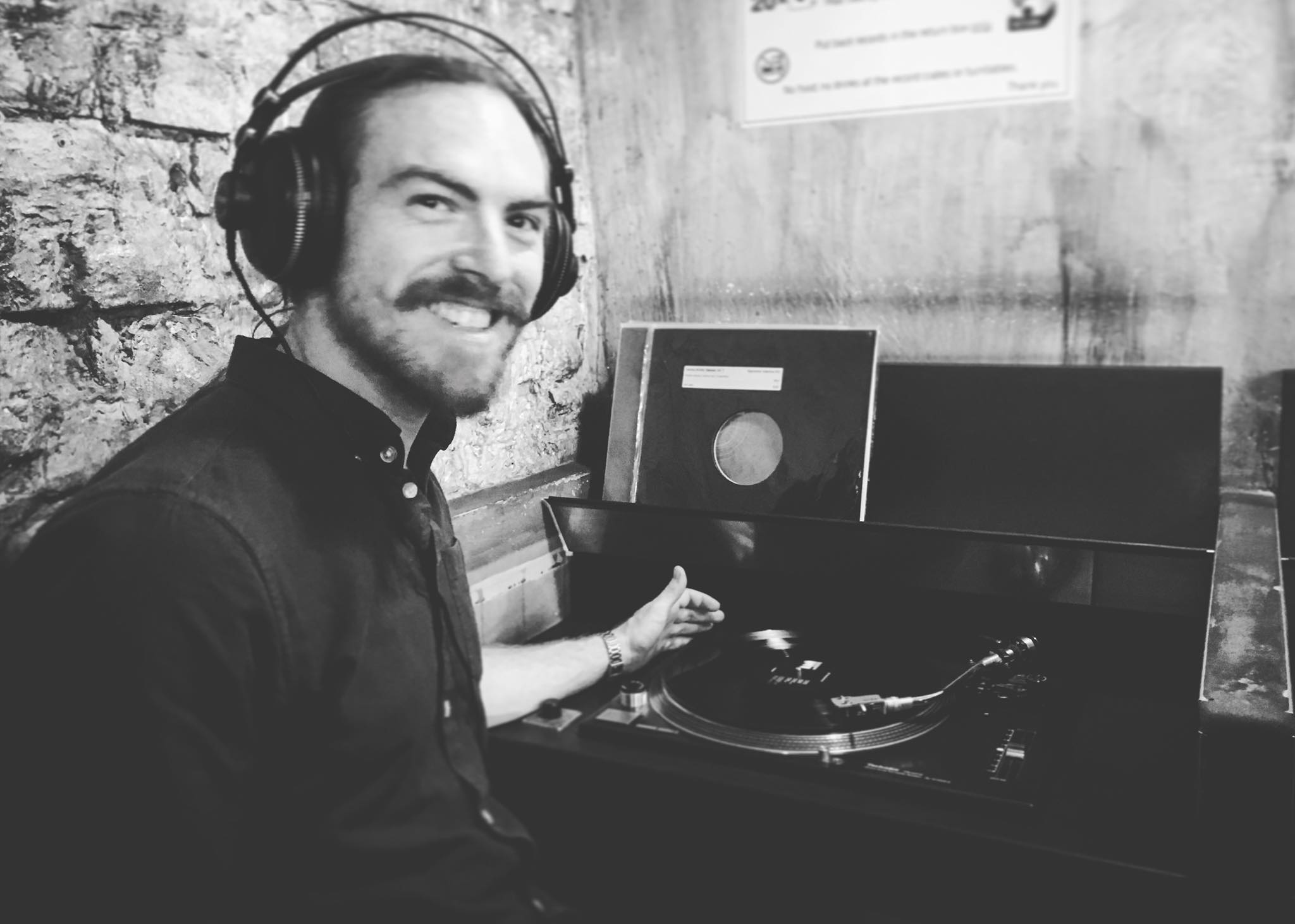 What have been your top highlights of 2017?
I'd say it's been the year I defined my style and made a lot of valuable connections in the techno community. I also set up my studio in Barcelona and built the Chill Mate community. People first discovered my work through my streaming series Release the Krackle and later on the special set Techno Into the Wild. Events like HEX at RZZ and Dusk Till Dawn in London were definitely great challenges and I will remember them as milestones.
Highlights at Art Lover Ground…I am definitely more of a 'live' person so I tend to prefer performances over exhibitions. In terms of music, I have really enjoyed Persus Nine and Sharpen Strokes, for their music and also the risk they took, considering their setup. I was also inspired by Mar's paintings as well as the art works by Tim Marsh and Richard Hoffman. Seeing such a rapid growth of Art Lover Ground's quality in such a short time frame, and receiving more interest from amazing artists is what motivates me every day and what can be considered as the best achievement.
Which live performances are involved in the upcoming edition of ALG?
Art Lover Ground will feature live painting, music artists (live with synthesisers) and a guitarist/singer. Most of them are accompanied with live visuals. We also encourage collaborations, which creates magic between artists who have never collaborated together before.
What inspired your recent session "Into the Wild", which was featured by Techno Germany?
The place where Into the Wild was recorded is in Bastia's surrounding, my hometown, and this little spot you can see in the video is where I go trekking once in a while, when I visit my family and friends. I think this performance was a way to show my origins to the world and how beautiful it is there. I frequently think about my home and I feel like sharing through my art that I keep it into my heart. Techno Into the Wild was a complex session to set up and produce. I loved the challenge of pushing the limit of where to play, and in the end it was definitely worth it. A bonus point which I didn't think about at the time is that this act inspired other electronic music producers to do performances in nature, which tells me I'm going in the right direction…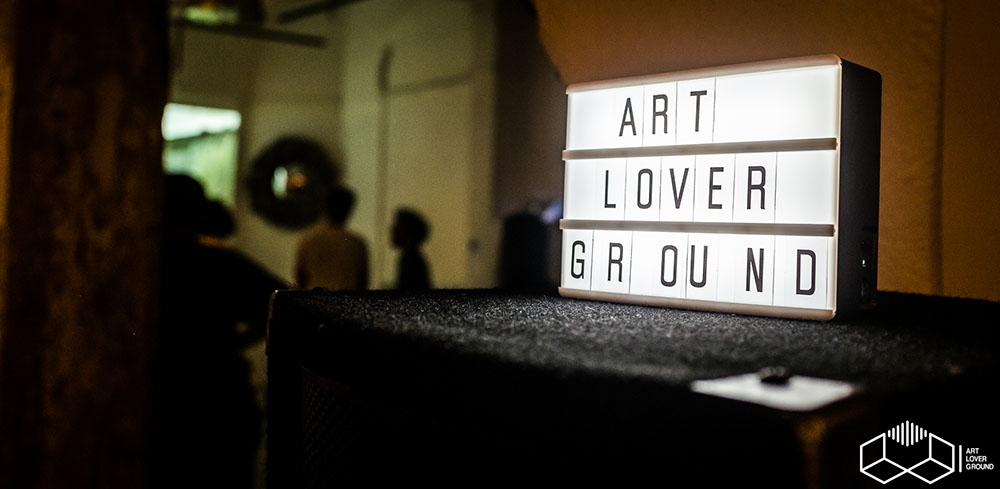 In what ways do you think genre labels like "techno", "trance", etc, are useful or not useful?
Techno has a really wide meaning. It's so wide that I can't really rely on it when I am looking for new tracks, digging new music every week in vinyl shops. Instead, I give myself around three hours to listen to the most new records I can without paying attention to the label or artist name. I find it really important to buy music because I like it and not because there is a name on it. Once I like a record, I tend to sort it in a library by its energy, colour and feeling.
What are the biggest challenges you face as a techno artist when working on an event with several different DJs?
Sound has such a strong power to make people travel, and one of the DJ's duties is to use the music to create a trip, which could be energetic or not, and to keep the crowd into it, in the smoothest way possible. In this sense, a party with several DJs can be seen as a succession of trips. These trips can be linked if the artists respect each other, adapting their intro and outros to create a global atmosphere. This challenge is too often forgotten in my opinion when events focus on booking trendy artists rather than creating something unique. Techno movements like HEX and Insert have perfectly understood this concept, not only inviting talented artists, whether they are emergent or popular, but also by making sure the party itself is a journey.
Have you ever experienced an expanded state of consciousness simply through music? If so, what was it like, and what were the circumstances?
Pink Floyd's music is probably what has made me travel the most until now, track per track, but also their concept albums. They're probably one of the reasons why I'm attracted by long sets where the artist gets the time to build a relationship with the audience to be as one. Connecting with people is what makes this music so strong. I would also suggest checking out Experiment Intrinsic, an electronic music movement from London whose main purpose is elevation and healing through sound and experimentation.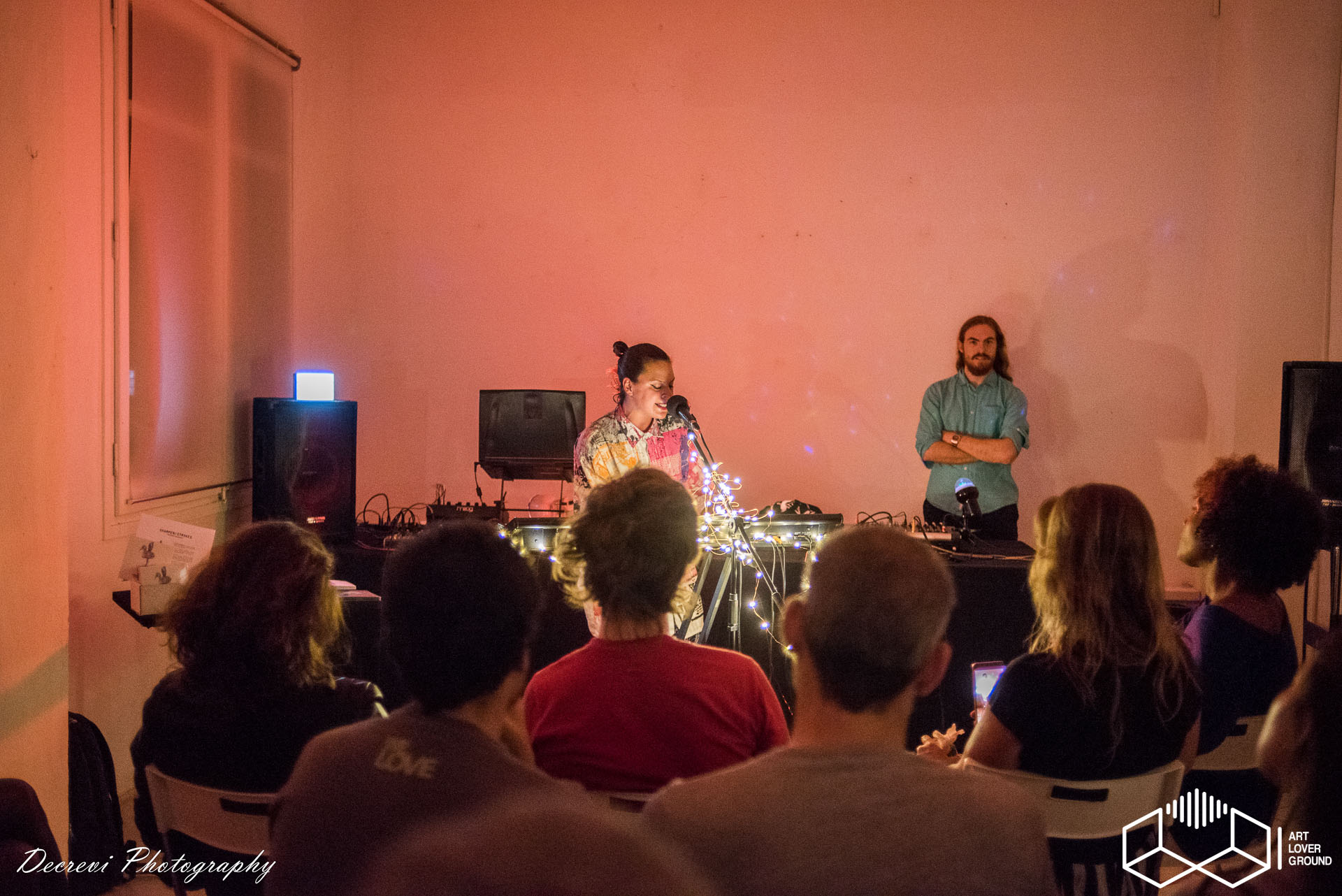 What emotional territory would you associate with the dark minimal techno that you play?
Dark techno is an interesting style as it's not so easy to access, which makes it niche and fragile. I see passionate people letting go, enjoying the freedom and acceptance and I am genuinely impressed by its energy. I feel empowered when I play, but also when listening to a DJ delivering a strong set. My relation to techno and metal music is that it's the kind of violence I happily accept to endure. I have recently been blown away by Tim Van Paradijs' session at Insert, known as Invite, he played a selection of strong tracks that I had never heard before with a perfect technique that made me forget I was a DJ, for the time of his set.
What kind of mood are you looking to create with your set at ALG tomorrow?
ALG's main objective is to create something unique. I'll be collaborating with Acid Thermal, a very talented visual artist based in Barcelona, to build a nice trip through electronic ambiances and soundscapes during the 30 minutes of our performance. Acid Thermal has performed with some of my favourite electronic music artists like Oscar Mulero, Stephan Bodzin and Len Faki, and it's a real pleasure to collaborate with him. To get a sneak peak of our performance, listen to the first 5 minutes of any of Release the Krackle episodes.
Thank you Petru! I've cranked up that krackle and that's my soundtrack for today sorted…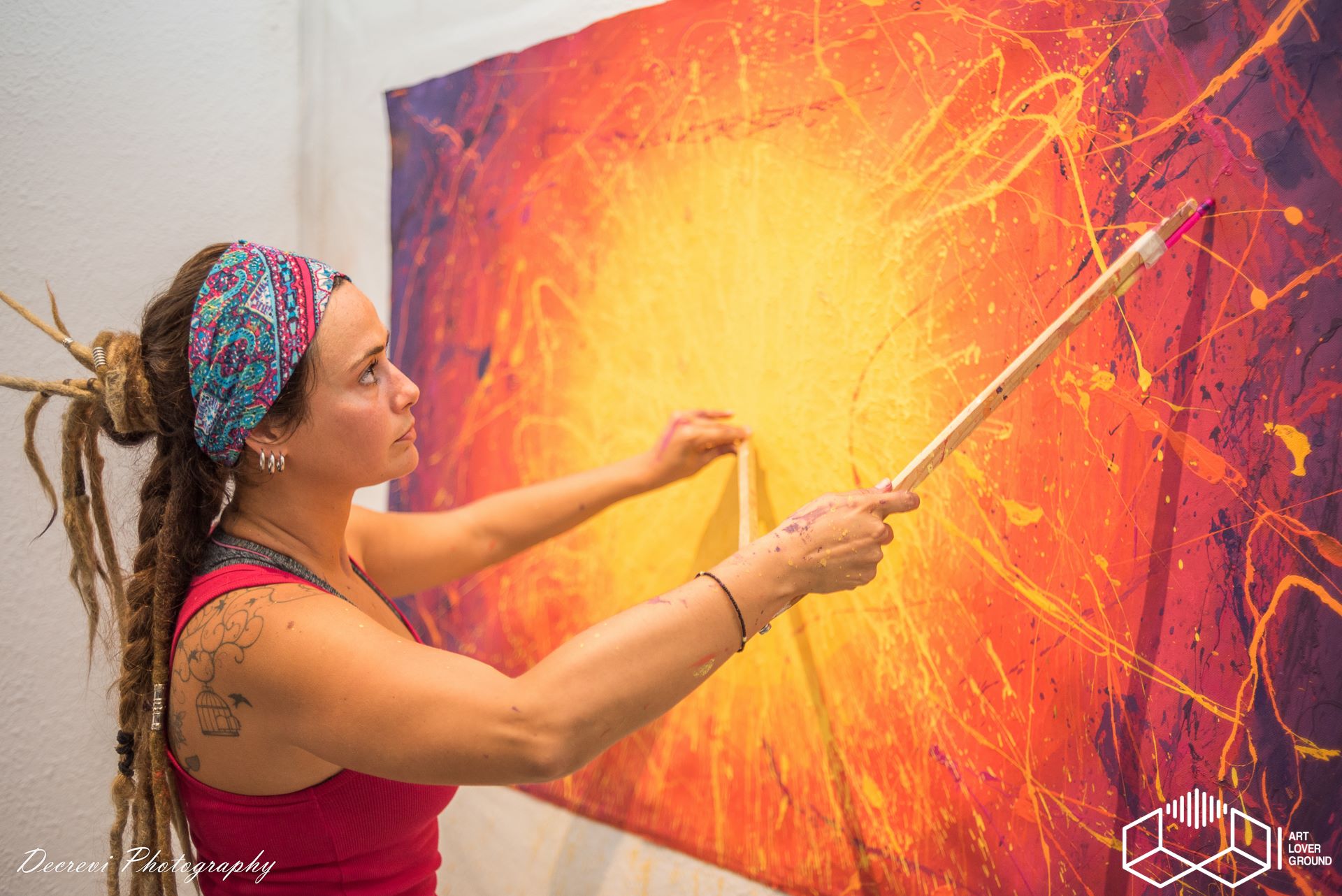 We're also looking forward to Acid Thermal's live visual set tomorrow. Is anyone else still deeply traumatised by the "clown face" visuals that accompanied the Chemical Brothers' session at Sónar many moons ago?! VJ work is powerful stuff!
Over to you now Acid Thermal…

Could you describe the creative process of a live VJ set?
The process can be considered a constant development of design and forms. I always see it as an evolution of a film… with elements that come and go, figures that appear and blur, colours that mix and contrast, if you analyze it well. It's very similar to doing a live music set. For me, the first step is to choose a few figurative and abstract elements, then some "source forms", which are the objects and graphics that can be manipulated live, through codes or values. Once this is set up I can play with these elements in different ways, creating completely new images and videos.
Which DJs have you especially enjoyed accompanying and why?
Sometimes the artists that I do not know are the ones who end up liking me more. I worked on a set for Mathew Jonson last week and did not know his music, and the truth was that it was very fun.
I loved that he did a live set, so from the first moment I listened, I related the music with some Sega Genesis video games, you know, very retro, chiptunes… Then when we did the set I could take these elements and mix them with more modern full colour things, with very abrupt movement. This mixture of retro with the real thing was very impressive and in the end the result was insane! I must say that improvisation was key and that I would definitely like to work on something with this guy.
Are there any images or themes that you usually weave into a set which have a personal significance for you?
Yes, definitely. Nature, specifically the sea and its depths, and also body expressions, faces etc. They have a lot to do with my style, as they play an important role in my personal feeling.
Where is it all happening again? Ah yes, 16th December at Art Lover Ground from 7pm… see you there!
Interviews by Francesca Hector
"All you touch and all you see is all your life will ever be." Breathe/ Pink Floyd


Art Lover Ground is the playground for artists and art lovers to meet and exchange. It is a unique opportunity for young and emerging artists to get exposure and visibility. ALG's goal is to give them a voice and to open new doors to the artistic world.