Let's roll out the cliché that time flies as we celebrate the 10th edition of Art Lover Ground.  Project founder Federica Desantis shares that it feels like just yesterday when she moved from London to Barcelona, bringing Art Lover Ground with her. On Saturday 10th March, Arteria will explode with creativity, from fine art and performances to DJs, musicians, VJs, installations, countless creative conversations and that effortless boho weekend buzz of early Spring in Barcelona.
It's a pleasure as always to catch up with you Federica! So, what was the vibe like at last month's ALG event in Madrid, which coincided with the ARCOmadrid art fair?
It was magic! This was our first time in the capital, during the ARCOmadrid fair and at the beautiful Hotel Puerta America. We could not have chosen any better time or location to discover the capital together with 25 international artists! Petru was a big driving force behind the Madrid project, and I'd like to give him a special thank you. Madrid's international contemporary art fair is the best excuse for collectors and buyers to get together in one city and discover the art of local and international artists. Last year they counted over 90,000 visitors from all around the world… it was a MUST for us to be in Madrid that week.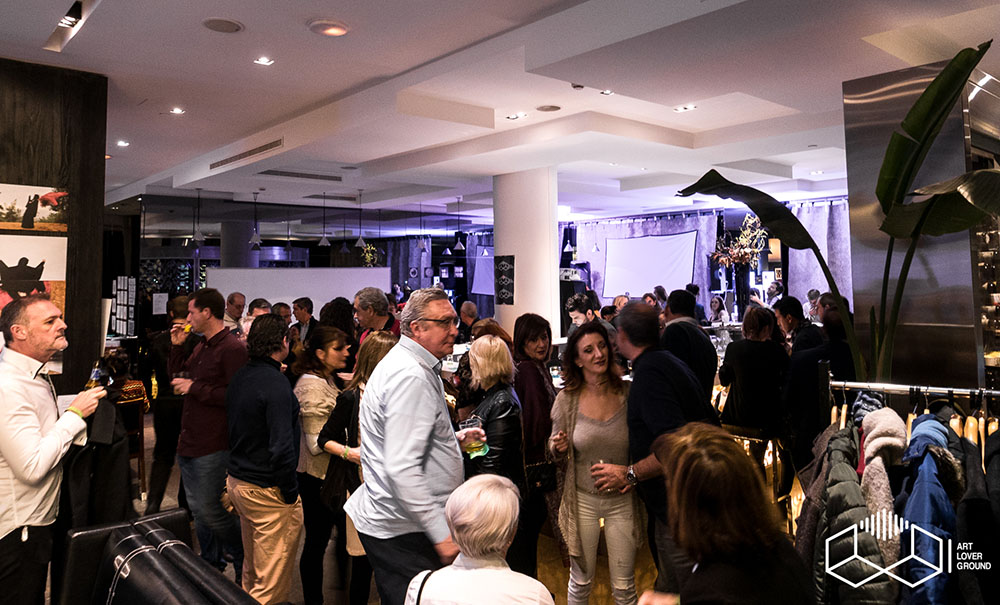 How does your glimpse of the alternative art scene in Madrid compare with Barcelona?
We were very happy to showcase the talent of underground artists in this Madrid edition. We have met many talented artists based in Madrid, together with the ones coming from Barcelona for Art Lover Ground. I believe in that in Madrid, as in Barcelona, there is such a cocktail of unique styles, amazing talent and events like ALG are the best opportunity to discover these talents, give a voice to underground artists and especially to create a connection between art lovers, which makes art even more magical.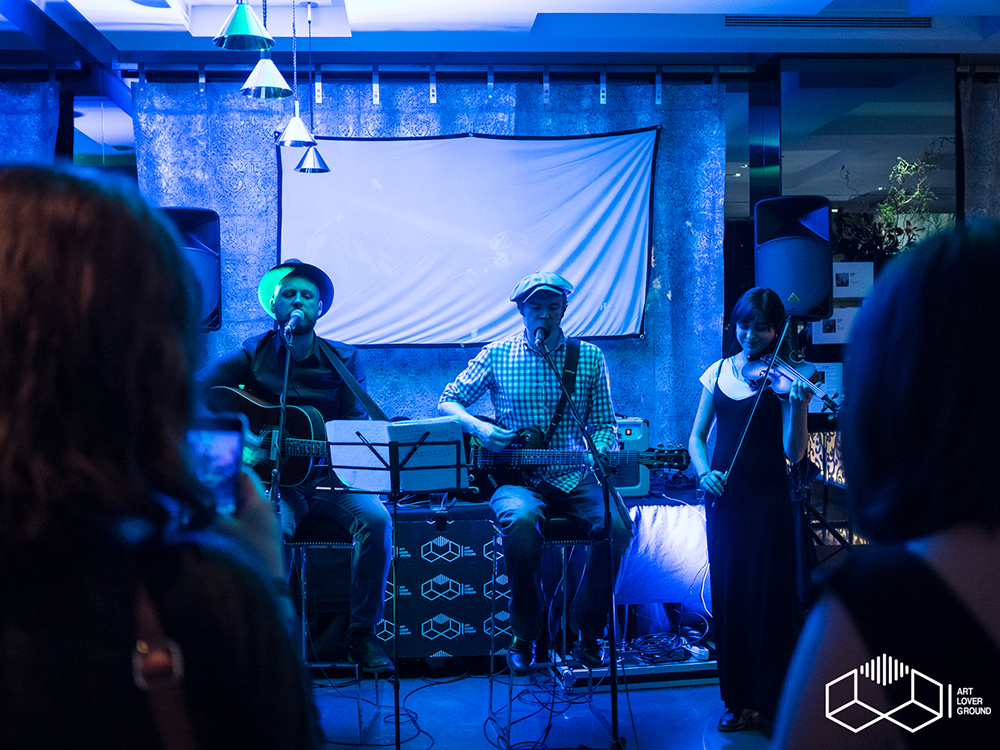 Have there been any especially interesting synchronicities that have helped the project to flow?
Well, definitely my team! Since I started to work with Solene and currently with Petru, Karina, Eliya, Gauvin and Waldemar, Art Lover Ground has taken a completely new shape and has become increasingly professional. Each team member has brought additional value to the project, from the decision making to the full marketing strategy (graphic, videos, photos, social media etc..). I am sure it would not be the same if I was doing it all by myself!  I am very grateful to the team, who are all artists themselves, and have contributed massively to the growth of Art Lover Ground in Barcelona.
The great support from Arteria has also been essential. We receive complete trust from the gallery owners and they make me feel at home every time I go there. The space is really stunning and they have enough room for such events, which is already half the challenge.
What are you especially looking forward to at this event?
Meeting new artists, creating new connections and having a great time! Even though I am on the panel for the artist selection, I am always surprised to see the art displayed and performances live. Meeting the artists personally is definitely my favourite part of the event 🙂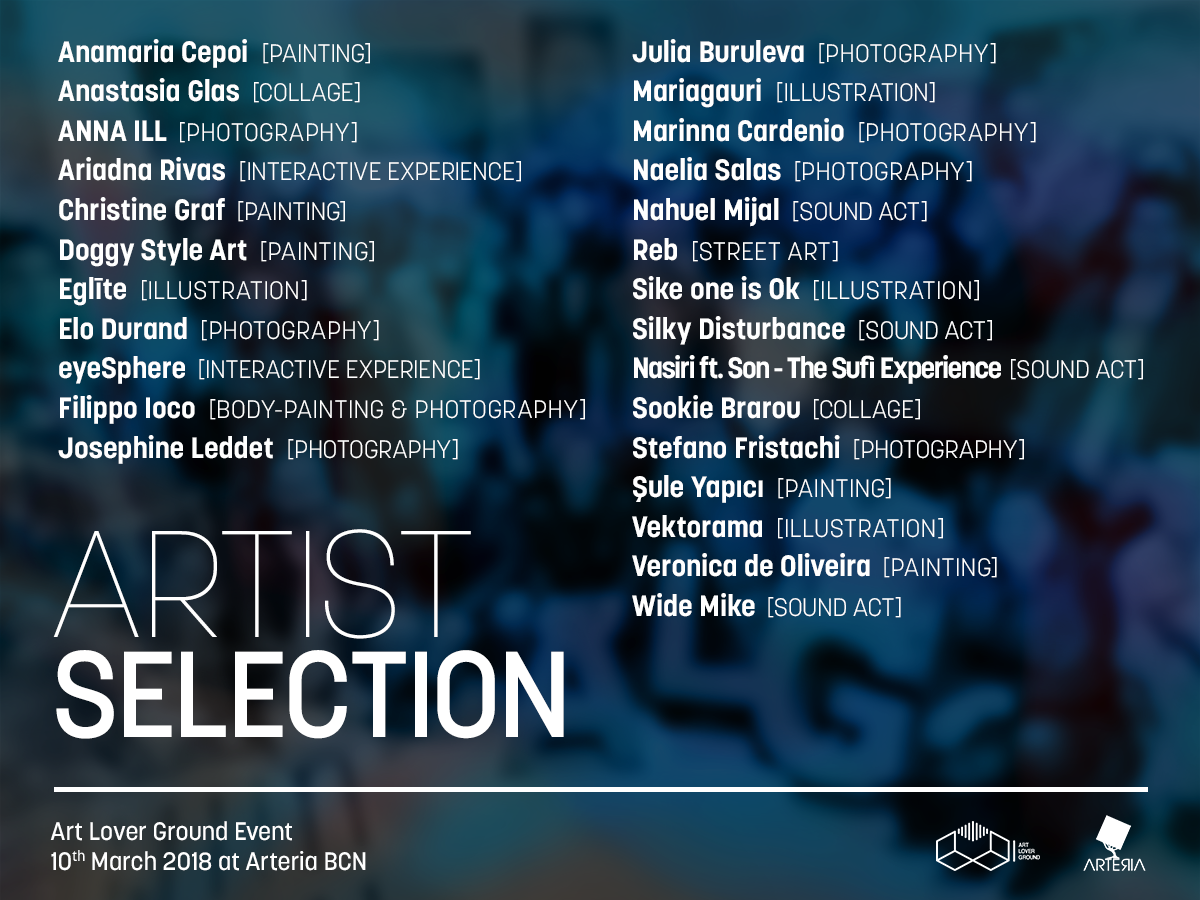 Are there any art formats which you've ever had to turn down for logistical reasons?
We've had to say no to bands with drums, since the neighbours have complained at past events, but we can still include a tasty selection of live music acts! Since Petru joined the team as our Sound Expert (also social media and project manager) the quality of music performances has rocketed! This replaces my regret of not being able to have bands with drums.
Have you noticed any similar themes which have emerged from the different artists' work or participation?
More than a theme, I see a common feeling that lies behind the artworks showcased which is the belonging to the country of origin, that feeling that still tells something about the place where they come from, in a way expressing a sense of nostalgia for the place they called home for a long time.
ALG has established a quality collaboration with the Barcelona Beer company. What should we know about them?
We could not have a better partner than Barcelona Beer Company! Not only is their craft beer extremely tasty, but we also love the artistic design of the bottles. Each label has been designed by different artists and they just look amazing. Our visitors to ALG | 10 will enjoy a free beer offered by Barcelona Beer Company to show their support for our project!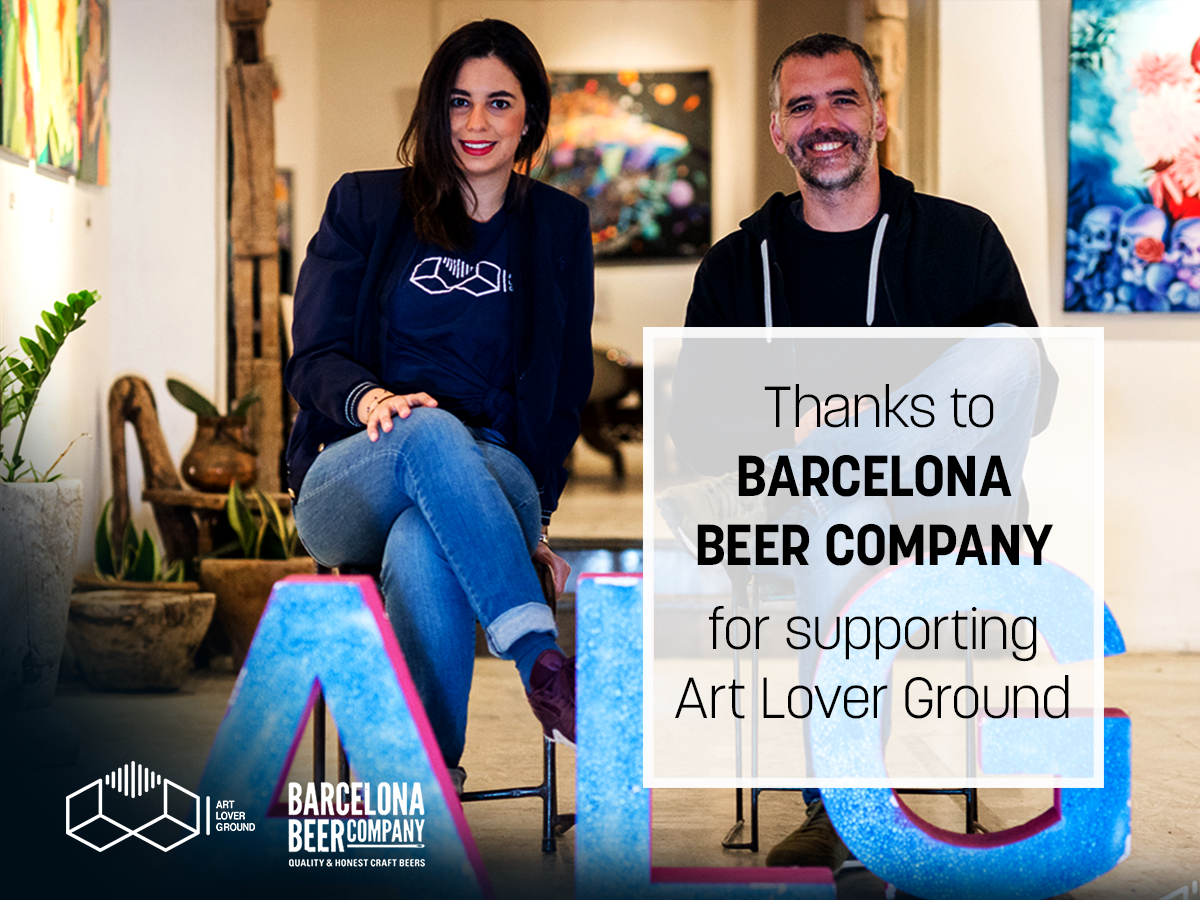 With so many ideas and inspiring proposals constantly on the bubble, what helps you to keep the art lover project grounded?
Art Lover Ground has so much potential to do so many different things. We would like to start different art projects, our minds are full of brilliant ideas! Time is a bit of a restriction as organising an Art Lover Ground really takes a lot energy. We are currently working on a new project which will definitely blow up Art Lovers' minds, but I won't say any more as it will be a surprise 🙂
See you this Saturday, March 10th from 7pm at Arteria Barcelona for the 10th Edition of Art Lover Ground!


Art Lover Ground is the playground for artists and art lovers to meet and exchange. It is a unique opportunity for young and emerging artists to get exposure and visibility. ALG's goal is to give them a voice and to open new doors to the artistic world.