The summer holidays are over, thunderstorm are dramatically ripping the sky apart, and Art Lover Ground returns to Barcelona on Saturday 15th September! We're looking forward to an exquisite gathering of 30 international artists and art lovers from 2pm-11pm.   That's right, you've got all day and night to enjoy the exhibitions and live performances.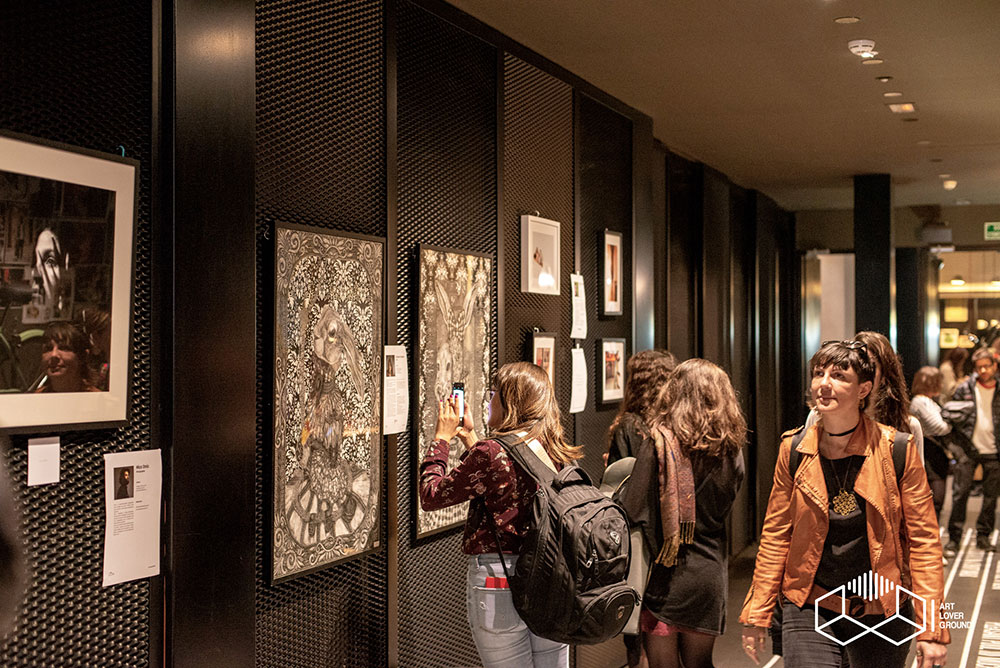 So, what's on the agenda? This edition, the Art Lover Ground team are getting excited about Jowy, a famous erotic aerial artist on the local Barcelona scene. She will be performing "Acro Shibari". The first projection from the music video for NON, directed by Eliya AkbaŞ will be screened exclusively. It was made in the impressive and weirdly futuristic 70s building Walden 7 in the Sant Just neighbourhood of Barcelona.
Live music includes a set with Reload  on a nuts-looking mess of cables otherwise known as an electronic modular synth. On the art performance front, look out for live painting with Andrea Fonseca, an illustrator living in London.  Her latest works focus on women's and LGBTQ+ rights, with a feminist approach, and the tagline on her latest Instagram post, is simply delicious. "Coloured pencils keep me from killing you all 🙂 "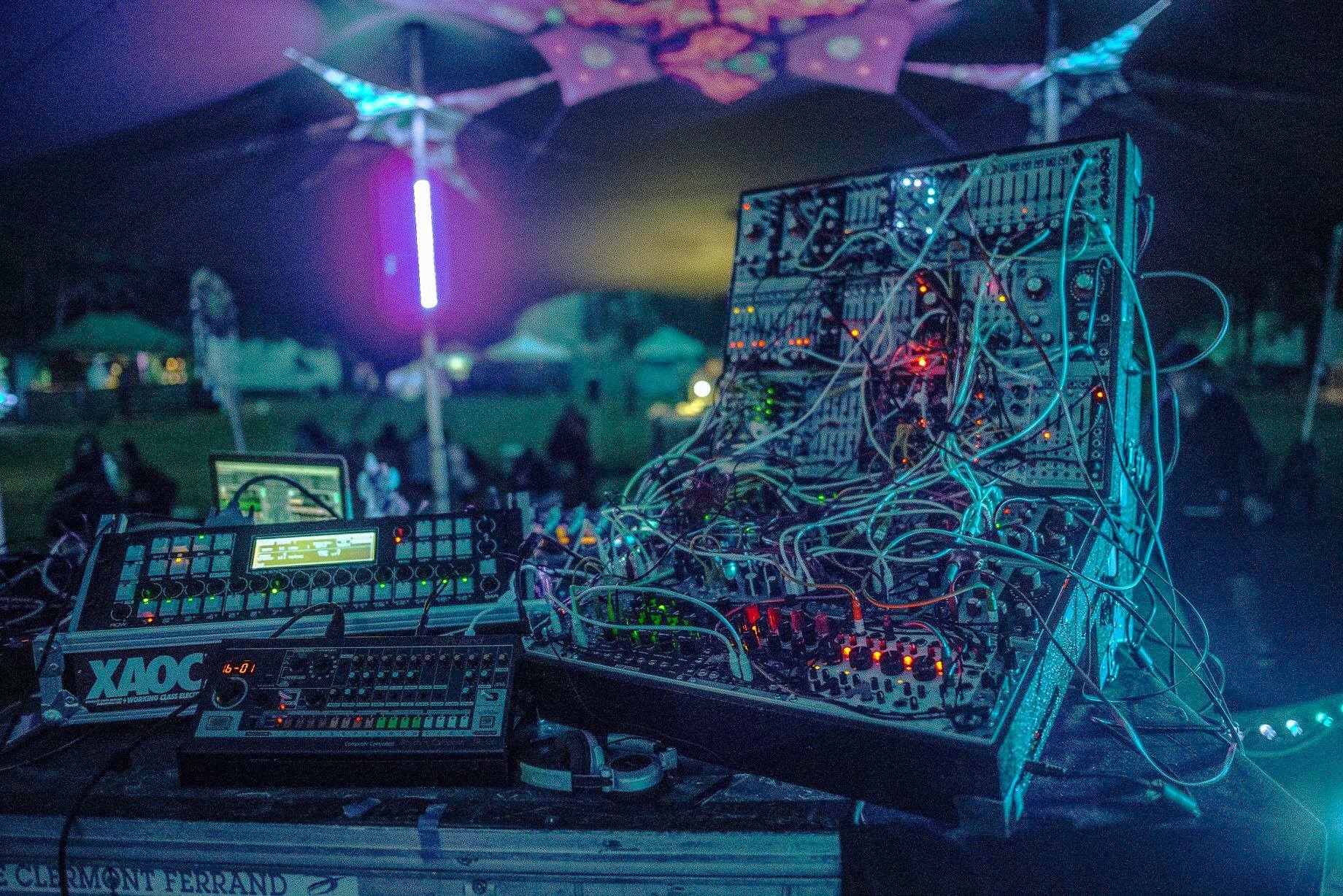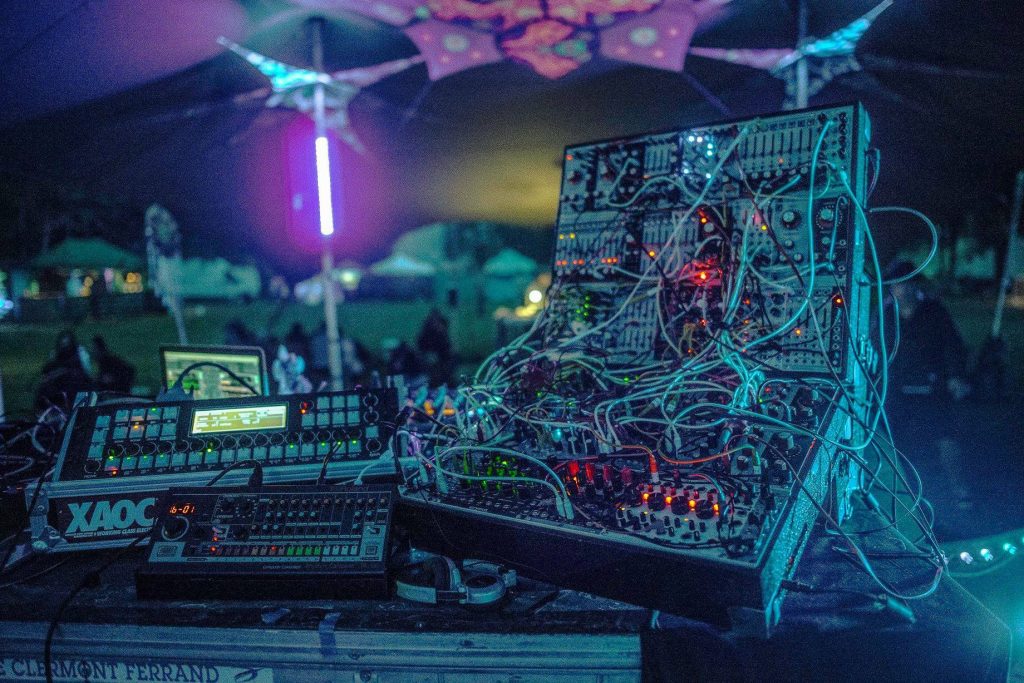 For those who haven't yet experienced the venue, TOC Hostel has a large lounge exhibition area and a terrace which we especially love. Although the swimming pool is out of bounds, it's the perfect spot for chilling out when your dance-floor legs start begging for mercy. And if you'd like to win some booty instead of just shakin' it, check out the Art Lover Ground photo call competition, with great prizes including a weekend at a TOC Hostel & Suites in Madrid, Barcelona or Seville, photography workshops at Lomography Embassy Barcelona,  surprises from Bijoux Indiscrets and more.
Art Lover Ground will also be participating in the Young Gallery Weekend, a contemporary art festival for independent galleries and emerging artists in Barcelona from the 28th -30th September.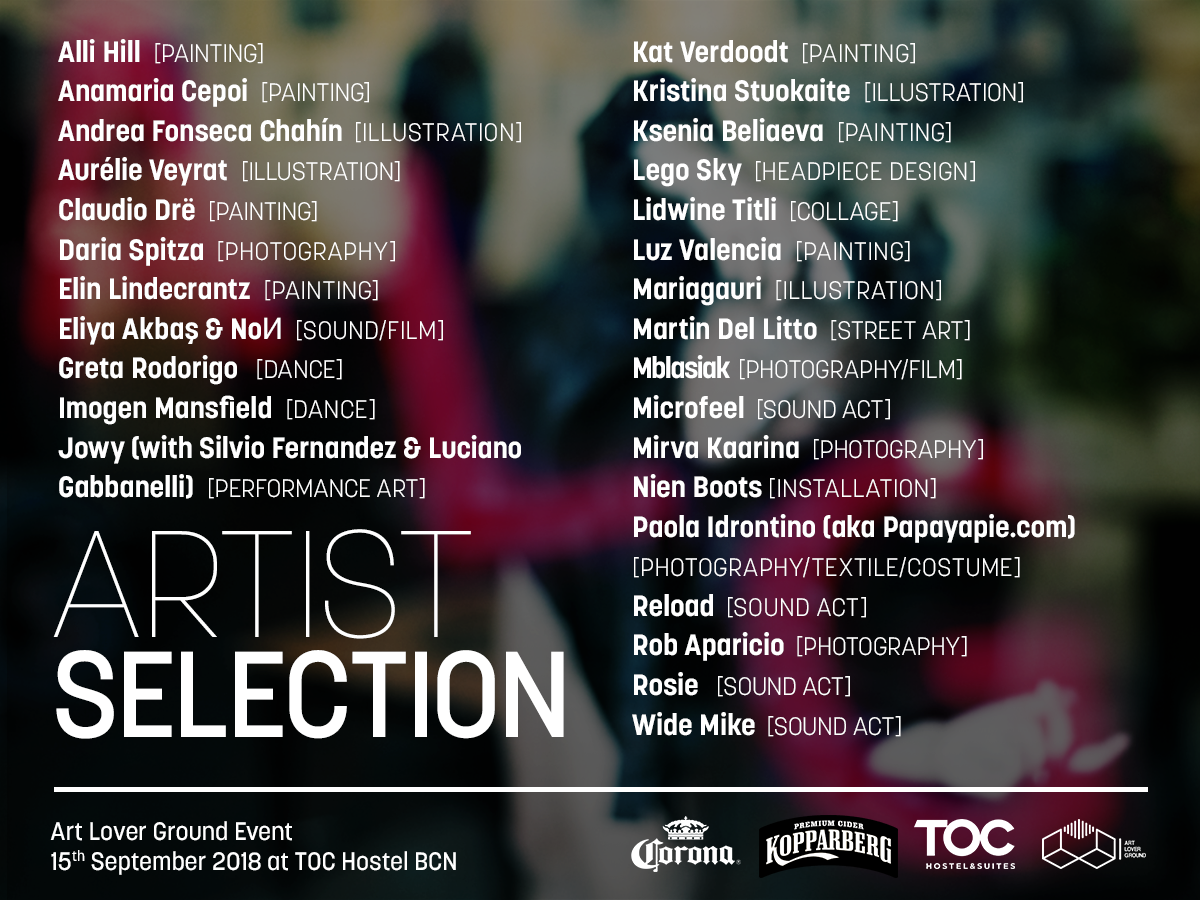 "You and everything you do and become are further articulations of the primal fireball." Swimme


Art Lover Ground is the playground for artists and art lovers to meet and exchange. It is a unique opportunity for young and emerging artists to get exposure and visibility. ALG's goal is to give them a voice and to open new doors to the artistic world.