Escape rooms have become increasingly popular over the past few years and it's hardly surprising given their unique combination of stimulating entertainment and high player interaction. They provide an unusual yet intellectually provocative form of entertainment that can occupy groups of all ages for hours of fun. Lock-Clock Barcelona is no exception, but the organisers of their brain-teasers are especially ambitious and constantly striving to create something new and original that will stand out amongst the plethora of entertainment Barcelona already has to offer.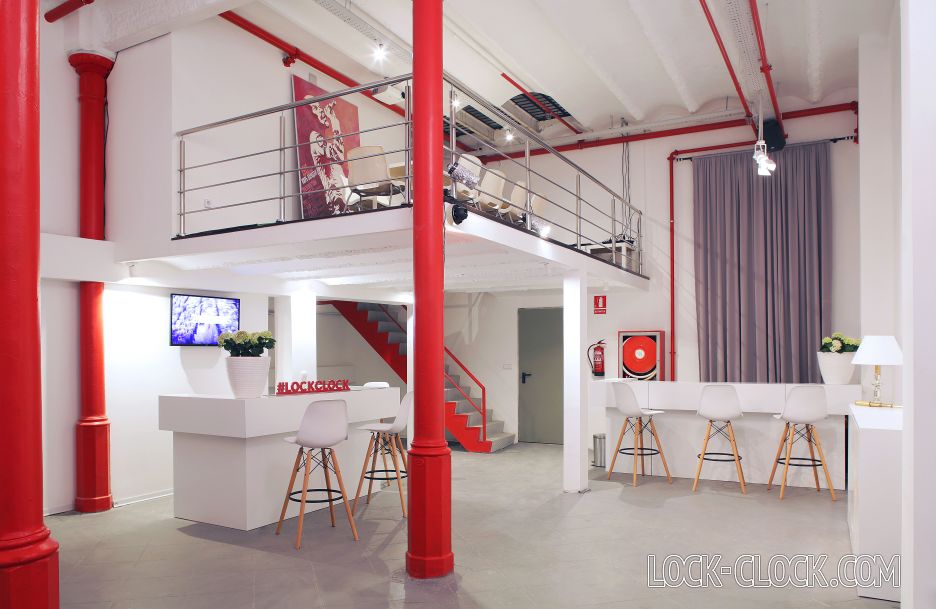 Masha, one of Lock-Clock's organisers, explains the appeal and popularity of escape rooms by linking it to the modern human condition. "People nowadays find it boring to be merely a passive audience and this is the key to escape room's success – escape room is like a performance but you are the actor, audience and director." Having tried one of Lock-Clock's three challenges, it's easy to see what Masha means by this statement. The experience is shaped by the amount of mental effort you are willing to expend overcoming the obstacles and solving the many enigmas and, as such, there is a genuine sense of achievement when tasks are completed. Conversely, of course, there is equally no small disappointment and frustration when you find yourself incapable of resolving some subtlety that the game throws at you.
However, throughout the time trial the organisers can observe you via cameras and offer clues and tips when you encounter seemingly answerless riddles. This ensures that vexation never turns to outright irritation and keeps the game moving towards completion at all times. It also contributes to the realism of the game in some ways; in the After-Party room, for example, your aid comes from a friend communicated with via text messages. This friend's memory of the previous night is hampered by a heavy hangover, but they nonetheless provide increasingly straightforward clues when you find yourself really stuck.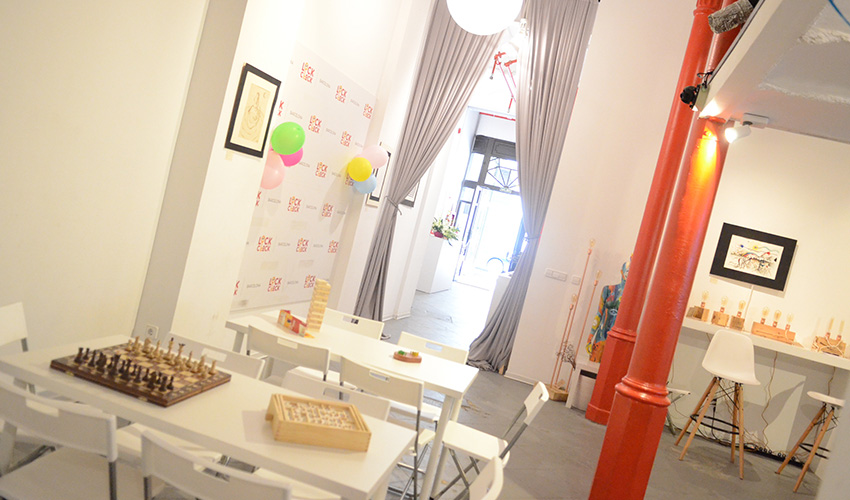 After-Party is aptly named since it is truly reminiscent of waking up after a boozy, all-night shindig. Plastic cups and empty liquor bottles litter every surface and there is an eclectic mix of festival-themed objects on the furniture, the walls and even on you, the player! The idea is that you have to get out before the police arrive, and stimuli such as approaching sirens and loud banging on the door add to the suspense.
The level of involvement and interaction provided by Lock-Clock is unrivalled among the more traditional sources of entertainment found in Barcelona and presents a welcome change from following the herd down to the beach. Indeed, most of the typical tourist activities are fundamentally voyeuristic: from observing artwork in museums, to squinting up at architecture, to gazing out at postcard-worthy views from various vantage points. Being forced to connect your brain's synapses in novel and unconventional ways provides a form of enjoyment in itself and makes spending an hour or so indoors entirely worth it.
Playing the puzzles in gro
ups multiplies the amusement exponentially; with more people engaged, you can bounce ideas off each other with more success and clues are naturally more easily identified. Lock-Clock is accommodating for much larger group sizes also. It's common for families of twelve or more people to divide their brain power between the three rooms and even race each other in this way so that they are competing against the clock and one another simultaneously.
Masha has a vision that surpasses even this though. By autumn 2017 Lock-Clock aims to have a city-wide challenge that can cater for groups as large as 100-strong. Whilst details of how this will work are still forthcoming, the concept of utilising the whole of Barcelona and incorporating landmarks and entire barrios in the game is both exciting and impressive and requires an admirable level of ambition and imagination to devise and execute.
Lock Clock, Passatge del Patriarca, 4-10, local D, 08002, Barcelona
"We don't create a fantasy world to escape reality. We create it  to be able to stay." Lynda Barry