If you are considering a holistic approach to preschool for your 1-4 year olds, then check out La Crèche by Peek A Boo.  This friendly international nursery is based on fully integral educational principles. Children learn by developing their inner potentials, which are carefully nurtured every step of the way. It's a unique space which includes a delightful indoor play area and outdoor patio, and a café area where parents can relax (or catch up with some work!)  La Crèche is especially popular with local families in the neighbourhoods of Sant Gervasi and Gràcia. These parents want a different quality of education for their children; they often already have a certain awareness of the psychology of a child's early years and the importance of developing a solid mental and emotional structure from which they will continue to grow towards adulthood.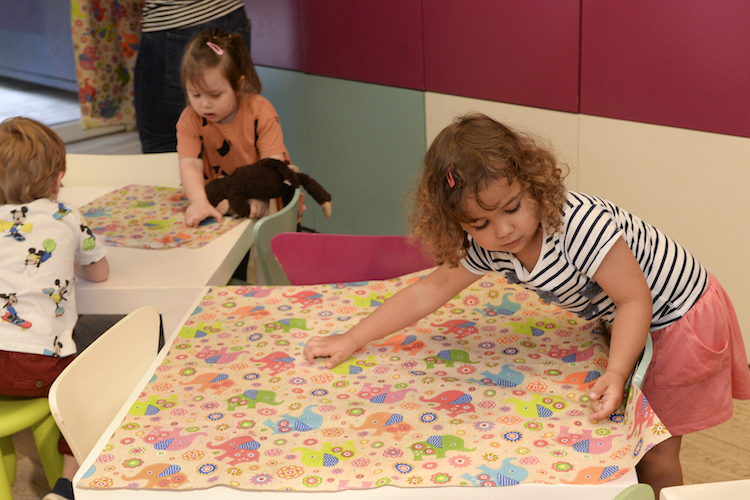 Co-director Lucie Masson explains that La Crèche is based on five values. As a native French speaker with small children of her own, she is convinced that a multilingual environment can be very beneficial for a child's development and certainly opens out more possibilities later in life. La Crèche offers a trilingual immersion, with Spanish, English and French spoken by the facilitators with the children. Art, movement and creativity are at the heart of all activities, ensuring the exploratory participation of all dimensions of a child's developing self.  Emotional security is carefully nurtured, as this will be vital for each step along the way of their life journey.  Autonomy is encouraged and supported, and the principles of non-violent communication are carefully applied. This is a specific communication strategy based on compassionate connection which creates a safe communicative space where a person's needs – emotional, physical and psychological – can be expressed and processed. All of the teachers and facilitators are fully qualified in child education and have plenty of experience. They resonate with the holistic values of La Crèche and apply them organically at each moment.
Lucie explains helping very young children to be autonomous and do things by themselves is a crucial aspect of healthy early development. The children at La Crèche, aged between 1-4 years,  are taught sign language for the deaf. This enables them to begin communicating effectively even before they are able to speak. This empowerment to express that they are hungry, or say thank you, reduces the typical frustration that occurs when a child can't communicate. There is also the additional advantage of gaining a common language which can be spoken anywhere. International children from countries such as Korea and Japan are soon able to express their emotions, even if they come don't share other common languages.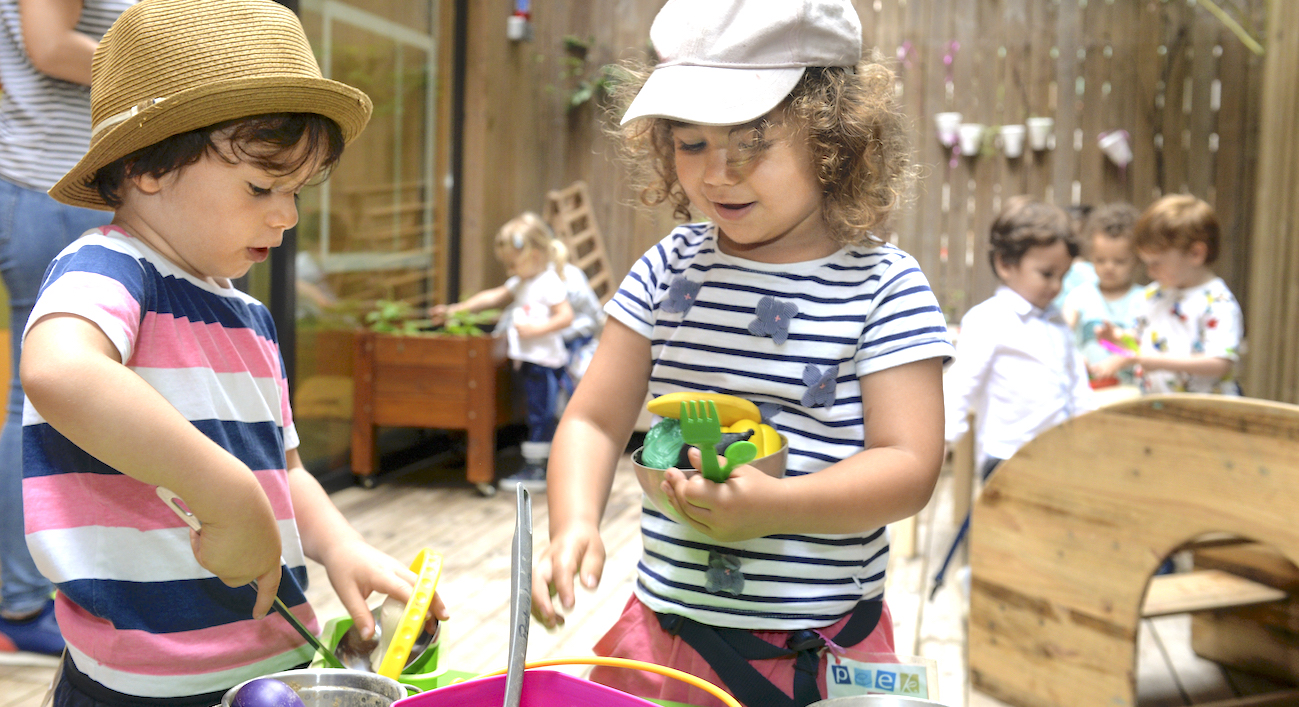 The educational approaches at la Crèche draw on the work of many leading psychologists and researchers, mixing these approaches into their own. Inspirational references include Shefali Tsabari, who speaks about conscious parenting. Isabelle Filliozat, a French psychologist has an interesting focus on non-violent communication and the emotional development of children. Emmi Pikler's work pays special attention to processes and infrastructures that support a child's emotional security.  Both experience and research clearly indicate that if we transmit a feeling of emotional security to children then they grow into more self-confident adults. Maria Montessori is perhaps one of the most internationally renowned holistic educators, and her principles are also fully embraced.
A typical day for the children at La Crèche begins between 9am-10am.  This flexible arrival time allows a margin for both the child's and the parent's individual timing to be respected in the morning, and avoids the stress of a stricter timetable. Routine is important for children, and here they begin with a series of good morning songs, accompanied by puppets, for a fun start to the day! After some fresh fruit for breakfast the two age groups of 1-2 year olds and 3-4 year olds are divided. One group gets immersed in creative activities, such as painting or collage, whilst the other has free play time in the patio or indoor playground, and they swap mid-morning.  All this play requires refuelling with fresh energy, and at 12pm they have lunch, followed by a siesta from 12.30pm until about 2.30pm-3pm. It's time to rise and shine again! The children have a snack, and their parents come between 4pm-5pm. Again, this flexible pick-up time is especially appreciated by the parents.
If this sounds like it could be the right place for your child, don't hesitate to contact La Crèche and arrange to meet Lucie, Marie and their team. A few spaces are still available for September 2018 enrolment.