Frank Lane hops on the magic carpet for a trip through DJing at events and on Barcelona City FM radio, looks back on the first year of  La Vena,  asks the nightlife-genie for one wish and shares his top tips on the local club scene.
What's the concept, vibe and venue like at the La Vena nights you organise in Barcelona?
Since we started La Vena over a year ago, we have always tried to focus 100 % on the music and the overall sound we are putting out to the public.
The vibe we like is progressive and trancey, with lots of driving beats and hypnotic melody. Slow building tracks and that kind of 'on a journey' feeling on the dancefloor. Our concept is not one where we want to play what a particular crowd wants, rather we want to play the music we like and find the audience that appreciates it. This is harder to do!
Was there a defining moment in your life when you switched from thinking "I like this" to "I'm going to do this", and started DJing?
When I was 16 my older brother was at university and started to go clubbing in London. Back then the type of music he liked was progressive house and trance and he lent me the compilation CDs he had. These included Brothers in Rhythm (Dave Seaman, Sasha), Journeys by DJ (John Digweed and Paul Oakenfold) and other mixtapes from the radio like The Essential Mix on BBC Radio 1 with Pete Tong and Judge Jules….all the big names of back then and still today. One of my favourite CDs was the first Renaissance collection by Digweed and Sasha. This literally blew my mind and I was totally hooked from then on. As soon as I left home myself I bought a pair of decks and started buying records. I DJ'd for several years but then stopped, and have recently picked up the craft again.
Do you make your own music, or focus on playing and mixing tunes and tracks?
I have been trying to learn to produce my own tracks for the last 5 or 6 years but realise that it is a lot harder than it looks! Having said that I can proudly announce that shortly we will release a track on our new label La Vena Music. Having said that, we are not so naïve as to think that we will have instant success with this. Producing great records takes a lot of skill and experience.
Up until this time I have focussed heavily on mixing records well so that they really blend smoothly and tell a story of their own. You are in effect creating new records whilst in the mix. Add to that new technologies for DJs that allow you to add countless fx and samples during your sets, so there is a lot you can create without producing a track from scratch. It is a lot of fun!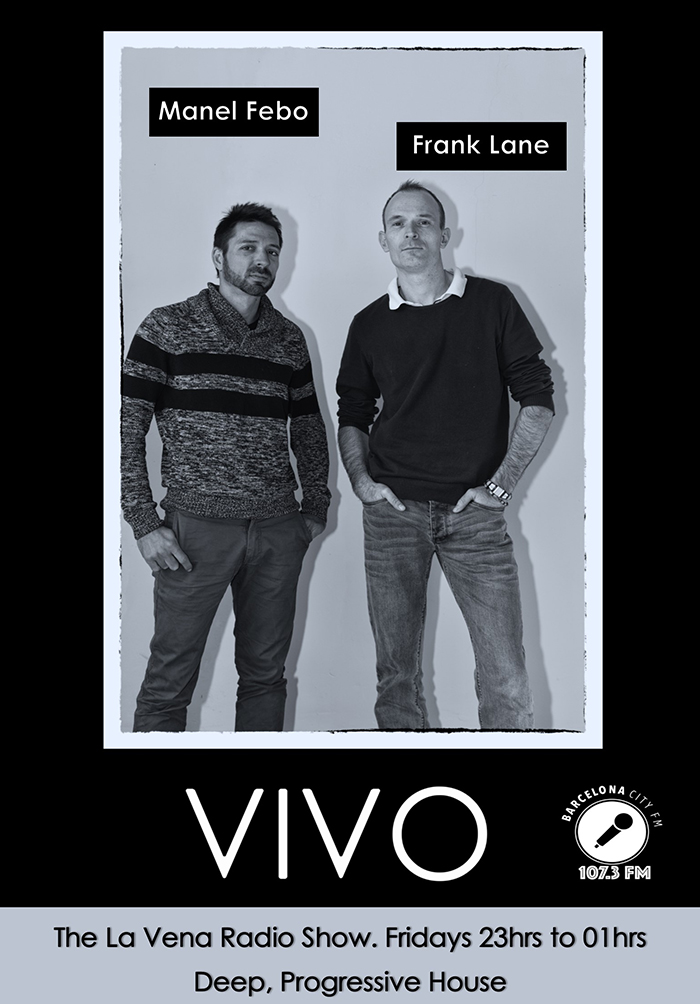 Tell us about your radio show on Barcelona City FM…
The radio show has been and continues to be a lot of fun. We try to Livestream these as well via Facebook but this is not always reliable. What it has meant though is that we can play what we want, how we want, without the constraints or pressures of the nightclub owners/promoters. This means we can really carve out our niche in the scene. It has also allowed us to invite different artists to play their sound and tell all their friends and share the video live. It is a great medium but does not replace playing live in a club. The two are different and both are great.
How does your approach and mindset differ when DJing for radio or for a live event?
From the perspective of a promoter, on the radio we can play what we want when we want and we can also talk about what we are planning. We can invite guests to play simply because we like their music. We can focus 100% on the sound and not have to worry about anything else. Playing at an event always comes with added conditions. If you are doing the party yourself then you are inevitably tied by pressures to fill the venue and please the crowd, and for me personally, this can sometimes dilute the integrity of the music and sometimes the integrity of the event itself. I think this applies especially at our level, as once you have a very big successful party running then you are perhaps freer to experiment with the line-ups and music.
From a DJ perspective, radio is a little more planned and structured and has its own anonymous intimacy I think too. You are never totally sure how many people or who is listening! DJing at a party is nearly always an amazing experience. I personally haven't played at hundreds of events, but when I have played out I have always enjoyed the feeling of being part of the moment. More importantly, I have loved that feeling of being connected to the people there. I also love sharing the music that I love with others and get a massive buzz when other people like it too! Sometimes I have been so lost in the middle of a set that everything becomes totally surreal and time almost stands still. It's very addictive!
Has working with music trained you to especially notice sound in any other aspect of your life? Can you give any examples?
Yes, when the ringing from mild tinnitus in my left ear subsides (!), I hear all sorts of interesting sounds. I live near the centre of Barcelona so it's always noisy. I am getting a little bit sick of it now, to be honest. What I notice most, I suppose, is that when I am trying to experiment with a sound or playing with a track, ambient sounds outside become more relevant. The dog barking next door, for instance, could be momentarily part of your project and for that moment is less annoying! More than anything, I realise how important our hearing is and how we should be careful to look after it. In my opinion, earplugs should be in your pocket when  DJing or clubbing. Oh, one more thing… if you are feeling flush and live in a noisy neighbourhood, get noise cancelling headphones. I was lucky enough to be given a pair and I am extremely happy with them, they really work.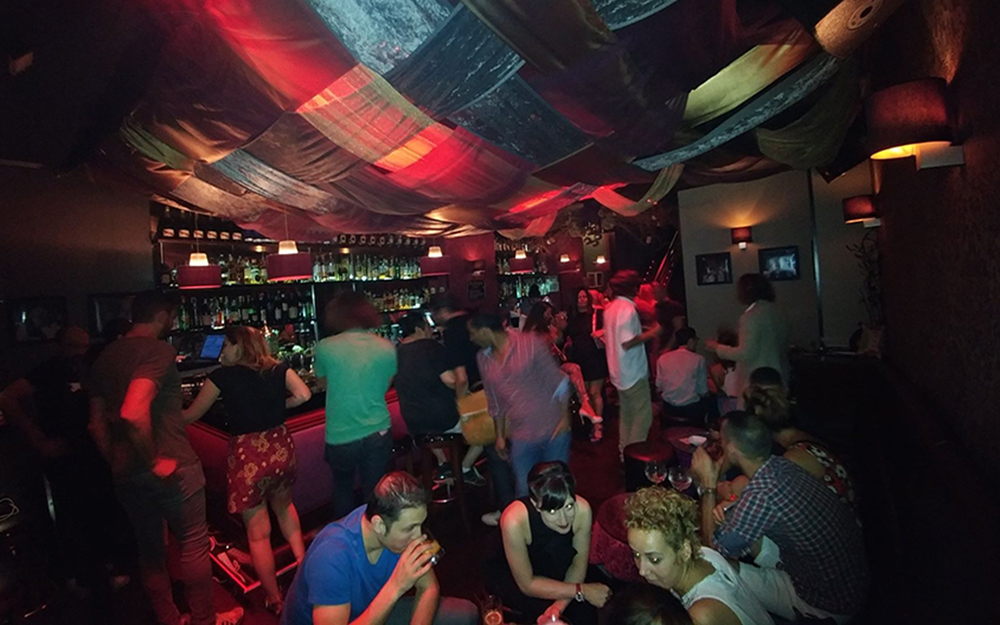 If a genie emerged from a bottle to grant you the one wish of what would you most like to change on the Barcelona nightlife scene, what would it be?
Wow, this is a big one and an easy one. I would want a venue that we can call home that will allow us to grow organically without too many constraints. We can't afford to book big names right now and we are still growing as a collective. We have had a lot of help from great people including DJs and promoters but the underlying message is always the same… money is king. Whatever sells tickets and gets bums on seats rules. Of course, I understand this is the name of the game and it's how we have to play it too if want to succeed, but we remain hopeful that we can stay as true to our sound and artistic integrity as possible. Like I said, we have been helped by some great people already and continue to be.
What is more likely to emerge from a bottle at a La Vena event?
Full on four-four hypnotic slow building melodic loveliness!
Can you share some tips on what to expect and look out for on the Barcelona electronic music scene for any newcomers in town?
To be totally honest with you, unless I am organizing a party, I don't really go out clubbing myself that much anymore so I am not the most knowledgeable of all the events happening. Having said that, I have been to some pretty good events since I moved here. These include at clubs like Macarena in the old town, Slow Club in Eixample and for a great sound system Red58, also in the Eixample.
Poble Espanol in Montjuïc has events all year round promoted by different groups and attracting big names. There is a club there called Sala Upload that has a banging sound system too and promotes a variety of nights.
Obviously, the summer Sónar festival is a must for electronic fans, but don't forget the various local neighbourhood (barrio) fiestas that run throughout the year. These have little street setups and the different mini events can have some great local DJs. The radio station I work with also does parties including a very popular House and Garage night currently at Garage 442 on Diagonal. If you like that type of sound then it's probably for you. The scene here is heavily weighted towards techno and house music but if you look hard you will find everything else too somewhere.
There seem to be a lot of different groups of people doing parties. Like I said though I hardly go to any of these events myself now…maybe I will change this.
If progressive electronic music were a style of painting, whose works would feature on the walls of a collective exhibition?
Monet for sure, maybe with a bit of Dali thrown in!
What plans and projects are running in the veins of La Vena for future release?
Well… we recently sadly had to cancel a couple of parties but we are currently hunting for a new venue for 2018 for our progressive house night VIVO. The members of our collective have changed a little bit over time and now we are working with some fresh talent as well as the two of us older members continuing as usual (myself and Manel Febo).
Our radio show is now every Friday from 11pm to 1am on Barcelona City FM 107.3 and we are super happy with this new slot. We will be live almost every week and streaming on Facebook (LaVena Barcelona). We are also promoting a workshop for people interested in DJing and producing as well as people who might want a career in radio. (Called Rubdown). However, we may have to postpone this until Jan or Feb next year.
We are also just about to release a single on the new label La Vena Music so that could be interesting. The single is called This Is How It Works by yours truly (Frank Lane) and represents my own little effort to make a record! The style of it is probably old school and pretty simple but I like it! We plan to release more tracks during 2018 including some possible collaborations.
Overall, I think we have come a long way in one year and 2018 could be an even better year than the first. It has been great getting to know people in the press too such a yourselves and we are very grateful for your help in getting the word out!
"When I started DJ'ing, it was no big thing. There was no money in DJ'ing, and you did it purely for the love of playing music." Paul Oakenfold