Colour, texture and powerful imagery illuminate this new collection of work by Barcelona based artist Aby Mackie. The final pieces came together quickly, she explained at last night's inauguration, but the work itself has been developing steadily over many years. Indeed, the seeds that are now flowering on the walls of the Paella Showroom can be traced back to Aby's obsessive daily diary writing for the last 30 years. Dipping into these pages provided the inspiration for each piece, from travel and adventure, to love and its many expressions and surrounding emotions.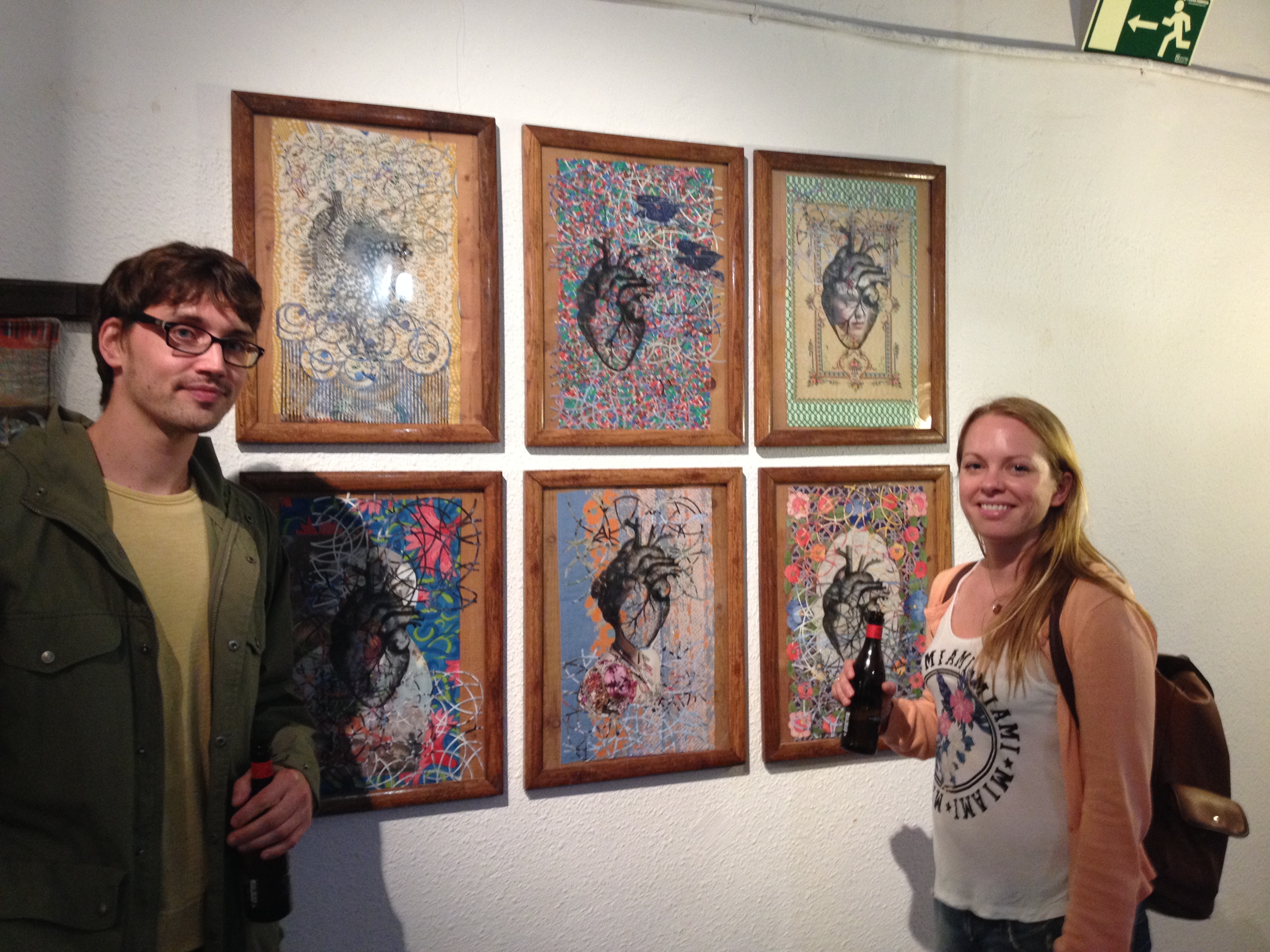 She sites her influences as including street art and artists Jean Michel Basquiat, Eva Hesse, Tracey Emin & Antonio Tapies. A glance around the collection also brings to mind Warhol and Klimt.
A talented needle-master, Aby's sewing machine has added fragments of sentences, sweeping lines and intricate detail to mixed media works on canvas collage, with wood, prints and 3D movement extending from some pieces. A technical drawing of a heart pulses with longing… geometric circles contrast against flowing swirls below… "fucking forever" tells a  different story to the image below.
The exhibition is at the back of the Paella Showroom vintage store on C/ Sant Pere Més Alt 48 (just off Via Laietana, nearest metro: Urquinaona), until the end of October. Works are for sale (from 60€), several were already reserved on the opening night.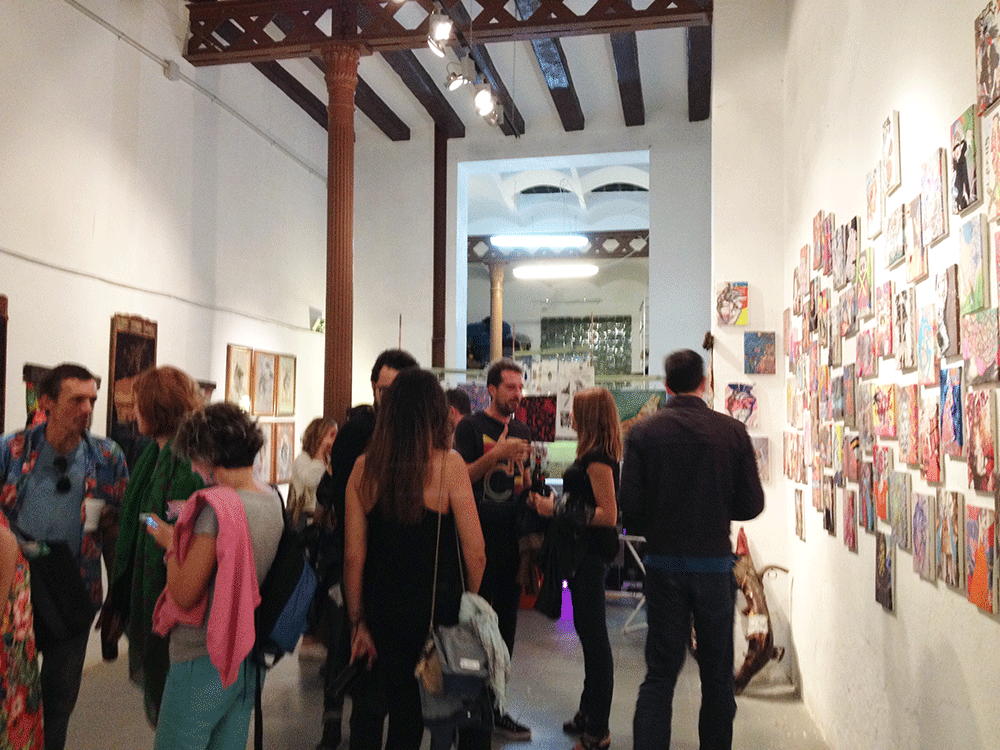 The work in this exhibition 'Somewhere Girl' (Anybody's Story) has been directly influenced by the obsessive daily diary-writing over the last thirty years. Each piece has been influenced from a particular entry in the diaries. Its a record of travel and fights, love and adventures, little moments and big events…
Diverse artistic influences include street art (graffiti & architectural decay) as well as artists; Jean Michel Basquiat, Eva Hesse, Frederick Hundertwasser, Tracey Emin & Antonio Tapies.