Art, according to iconic street artist Banksy, should "comfort the disturbed and disturb the comfortable." Nowhere is this more evident than in the streets of major international cities where an artist's canvas is the urban landscape, and their message is meant to be seen. Civic behaviour legislation of recent years slaps a fine on the (wo)man with a can, which for some has meant that Barcelona's street art scene took a dip, whilst others maintain that it simply sidestepped further into the underground. A wander through Barcelona's city centre, the Gothic, Born and Raval districts in particular, and in the industrial areas of Poble Nou reveals no shortage of activity.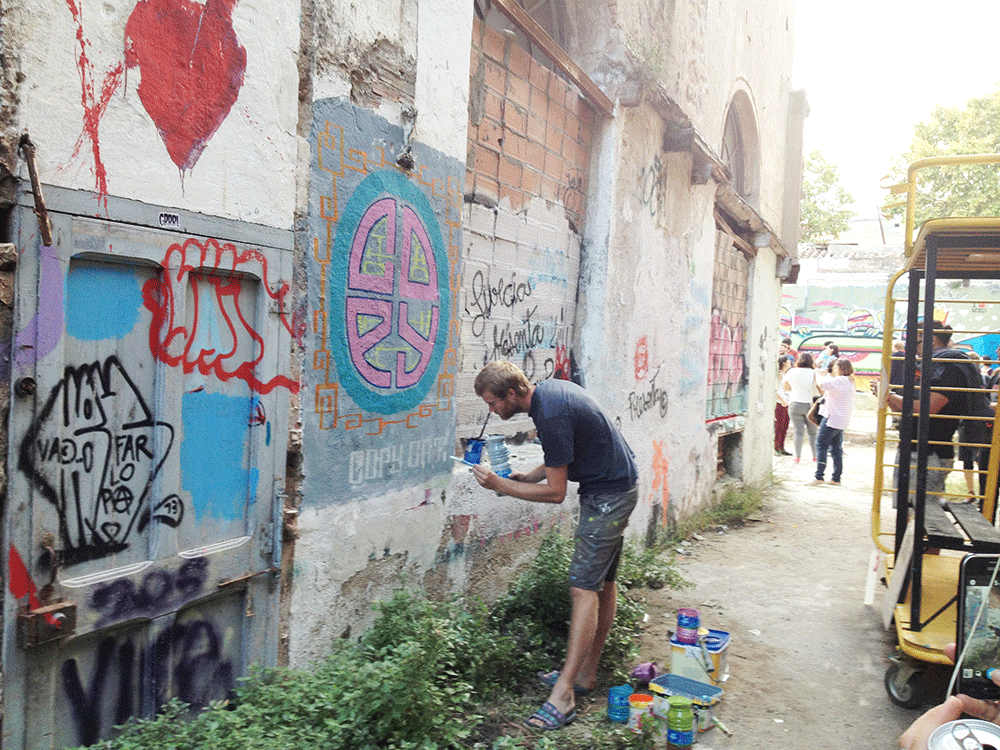 La Escocesa is the hive from which many of these artists emerge, check in with and frequent. This industrial complex  turned artistic production centre has a large open air space surrounded by walls, glorious walls, covered with colourful, anarchic images;  graffiti, storyboards, explosions of creativity from unquiet minds. Liaising with galleries, providing affordable workshop space and offering a meeting point for like-minded artists are just a few of the things La Escocesa does very well.
Last weekend's 4th Festival of Murals (25th-26th Sept) was rammed with visitors, exploring the different worlds of each artists, watching some of the protagonists in action as they put final touches to their freshest pieces, and craning their necks to admire the giant Blakean tiger that stretches 20m into the sky. Lifted by a construction crane, its artists transformed the vertical stretch of wall with bold colours and shapes.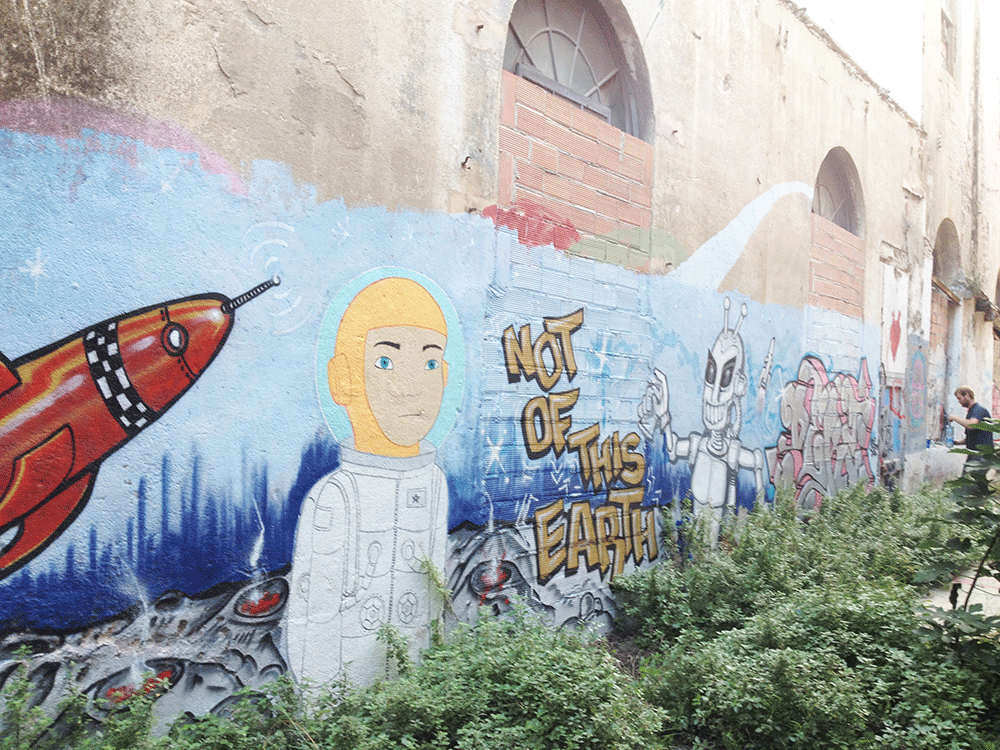 Friday was fuelled by DJ sets served up by Davee Tee (Bass Music) and Pater Jacob and Scom with an exclusive live set. On Saturday participants were treated to the European première of street art film Oficio directed by Kosovo Gallery (Argentina).  https://vimeo.com/137657848
If you missed this "open doors" opportunity we hope you enjoy glancing through a few of these highlights that will either comfort… or disturb you… and keep an eye out for the next instalment from the Escocesa crew.